A recent Australian court ruling demonstrates that the term "workplace" doesn't necessarily just mean the office when it comes to sexual harassment complaints.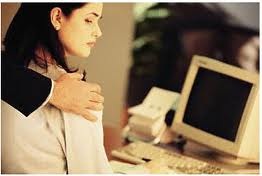 When it comes to sexual harassment in the workplace, that doesn't necessarily mean incidents that happen in the office.

The Australian full Federal Court has upheld a sexual harassment ruling that determined that the street and a hotel were workplaces.

In December, Federal Court Justice Mordy Bromberg found that a Robert Walters contractor had sexually harassed his female manager, both verbally and physically, in May 2009, OHS Alert reported.

The incidents took place in the office, at a hotel, on the street outside the hotel and in a corridor outside the office.

Justice Bromberg found that the locations "had a sufficient workplace nexus and satisfied the statutory definition of 'workplace'" under the Sex Discrimination Act 1984.

Under the Act, a workplace is defined as "a place at which a workplace participant works or otherwise carries out functions in connection with being a workplace participant".

The contractor was ordered to pay his manager $476,163 in compensation, but the amount was reduced to $210,563 after settlements from other parties were taken into account.

The contractor appealed the ruling, but the court upheld the original findings.

In an article by Governance Risk & Compliance Solutions, Australian Sex Discrimination Commissioner Elizabeth Broderick said the ruling had ramifications for other sexual harassment complaints.

She said employers should note that the definition of "workplace" extended outside the physical workplace and it could include, for example, anywhere an employee took their laptop, an office building's common areas, the café downstairs, on public transport, a taxi or a hotel.

Broderick also said employers should be conscious that the laws relating to sexual harassment extended to their contractors and could cover situations that occurred outside of the conventional workplace.