The ERA recently ruled that an IT company owed a former manager unpaid bonus payments, despite the company having made no profit and claiming it was unable to do so.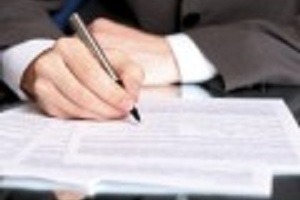 The ERA recently ordered an IT company to pay $16,000 to a former manager in a case which emphasises the importance of having tight contracts in place.
David Georgetti was employed by Compass for seven years, and was made redundant following a company restructuring in 2013 – this came as a result of financial strain on the organisation, which Georgetti's bonus payments contributed to.
Georgetti took his complaint to the
Employment Relations Authority
(ERA), seeking up to $60,000 in unpaid bonuses from March 2012 to August 2013.
Compass claimed that it was unable to pay employees large bonuses as the company was no longer making a profit.
Georgetti's former employer claimed that the residential business unit, which he had been in charge of, made no profit during this period – so there had been no profit growth from which to calculate a bonus.
Georgetti had said, in a thread of emails between company bosses, that he was owed bonuses of 25% of his remuneration package. He added that these were "not discretionary and payment of them shouldn't be affected by the business' current financial pressure," claiming that such payments had been paid out in previous non-profit years.
The ERA said in its decision that Georgetti had a "contractual right" to a bonus worth up to $60,000 per annum. With the exception of targets, there were no terms or conditions attached to these payments, the ERA ruled, saying that "specifically, there is no reference to a bonus not being payable in the absence of a profit."
It also noted Compass had paid him in negative growth periods based on his own calculations in the past.
Compass was ordered to pay a total of $16,327.22 in unpaid bonus payments.