A skills gap has CEOs worried they will be unable to fill key positions – but should organisations be looking overseas to fill the gap or develop homegrown talent?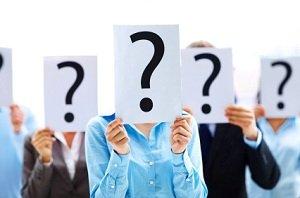 New Zealand organisations are looking to increase their workforce over the next 12 months as their growth prospects improve. But, according to new research, four out of five CEOs are concerned they won't be able to find the people with the skills needed to fill these roles. 


PwC
's report
The Talent Challenge: Adapting To Growth
surveys more than 1,300 CEOs in 68 countries, and reveals that after a number of years of headcount cuts, half of these organisations are looking to hire again globally, including 54% of New Zealand's CEOs. 


However, the results show 80% of New Zealand CEOs say the availability of key skills is the biggest business threat to their organisation's growth – technology and engineering firms are struggling the most with the shortage of skilled employees. 


PwC New Zealand Chief Executive Officer Bruce Hassall said the gap between the skills of the current workforce and the skills businesses need to achieve their growth plans is widening, and organisations are struggling to find the right people to fill these positions. 


"Competition for talent will be intense at the same time as the battleground has been re-drawn. Business leaders are looking for people with a far wider range of skills than ever before and gone are the days of life-time careers; chameleon-like employees who apply their skills whenever and wherever they're needed are now in high demand," he said.
Hassall added that businesses need to get out of the mindset that new skills equals new people.


"The most successful organisations will combine recruitment with developing their own people to be more adaptable to its changing plans," he said. 


"CEOs need to re-think the way they think about, look for and value their employees. Taking advantage of the developments in HR data analytics to predict the skills they will need and plan for changes in demand and supply will be crucial."
Meanwhile online education provider Skillsoft is calling on organisations to do more to address the learning development needs of employees in a competitive employment market.
Kath Greenhough, Skillsoft Consulting Services Team Manager – Australia and New Zealand, said business leaders must ensure they're proactively working to engage and develop employees through ongoing workplace training and benefits.
She warns that failure to do so will put businesses at risk of losing talent to competitors. Failure to jump on the front foot with employees risks losing talent to competitors.
"Retention still tops the list as the most expensive issue impacting businesses when it comes to managing human capital in New Zealand. Many organisations look internationally to recruit, where the skills are not readily available locally, and there's no time to develop from within. Keeping high potential talent is a critical issue when preserving client or customer relationships and retaining sometimes years of corporate knowledge," Greenhough said.
Greenhough told
HRM
businesses need to ask what the cost will be if they do not train current staff – pointing at research which shows the high cost of recruiting. She adds there is also the cost of disengaged staff and knowledgeable staff leaving.
"If your people are not developing, they are almost certainly facing a degradation of the skills they do have – often resulting in a knowledge leak for the organisation," she said.
She recommends when implementing a learning and development programme ensure it is flexible and a blend of styles to suit the employees taking part; understanding of what the programme is intended to deliver; how it aligns with the employee; and that it is effectively communicated with staff.