Contrary to popular belief, staff turnover rates have dropped during the past 15 years according to a new report, with more employees content to stay with employers for longer.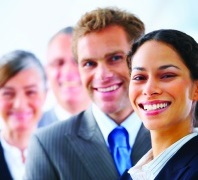 The proportion of workers leaving their employer at any given time has fallen by more than two-fifths between 1998 and 2012.

This is according to a new report by the Chartered Institute of Personnel and Development (CIPD) in the UK, which states that the figures present business with challenges in establishing cultures of innovation, but allow for invaluable long-term retention of employee knowledge and skills.

The report's data included figures from the Office for National Statistics that showed in October last year, 2.6% of employees left their jobs, compared with a figure of 4.5% for the same period in 1998.

It also found that employees leave their jobs voluntarily, due to resignation and retirement rather than involuntarily (dismissals and retrenchments). Turnover was highest among young people and lowest among those aged above 50.

"This is a trend that seems to have crept up on us. We have been told for a long time to expect the end of the 'job for life' and more frequent changes of employers and careers but the data appears to have been moving in the opposite direction," said Mark Beatson, chief economist at the CIPD.

"Our research suggests turnover may also have fallen because of changes that have taken place within the workplace. For example, increased job satisfaction and employee engagement may have reduced the number of disaffected employees jumping ship. Employers have also got better at providing opportunities for people to move within their organisations - giving people opportunities to develop and grow without moving employers," Beatson added.

He continued that organisations must consider how they can keep longer-serving employees motivated, refreshed and updated with business practices. They also have to monitor signs that staff are staying put out of necessity, not because they want to, so that steps can be taken to re-engage reluctant employees.