Available to every business in New Zealand, the guidelines aim to improve health and safety performance across the country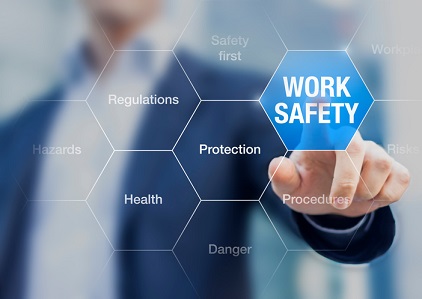 The government has launched a new health and safety toolkit in an effort to improve performance across the country and bring down the multi-billion-dollar bill incurred by employers every year.
Available to every employer across New Zealand, SafePlus consists of three products: Resource and Guidance, Onsite Assessment and Advisory Service and the Online Self-Assessment Tool.
"New Zealand has an unnecessarily high rate of serious workplace accidents," said Malcolm MacMillan, SafePlus program manager. "The social and economic cost of this in New Zealand workplaces is conservatively estimated at $3.5 billion each year, and inflicts an enormous emotional toll on the people affected."
MacMillan added that SafePlus digs deep into a business to assess workers' practices, behaviours, attitude and culture towards health and safety.
"This behavioural approach helps them identify opportunities and strive for excellence," he said.
Businesses will also be able to directly engage with assessors by registering at the SafePlus Register of Independent Accredited Assessors.
They have been trained to deliver SafePlus and carry sector-specific and also a generalist experience.
This public register can be found at
www.safeplus.nz
"The services [the assessors] provide during an Onsite Assessment and Advisory Service will change the way businesses view their health and safety in the workplace," MacMillan said.
He added that their approach focuses on people and their practices rather than written policies and procedures.
"They engage at all levels of a business, from senior leaders to front line workers, then use these insights to measure a business's health and safety performance, and provide them with advice and guidance."
SafePlus is a voluntary performance improvement toolkit that defines what good health and safety looks like in the workplace, and sits above minimum legal compliance.
It is a joint harm-prevention initiative developed by
WorkSafe
New Zealand, ACC and the Ministry of Business, Innovation and Employment (MBIE).
SafePlus has been developed in direct response to the Independent Taskforce into Health and Safety, and the Working Safer Reforms.
Working Safer seeks to reduce New Zealand's workplace injury and death toll by 25 per cent by 2020.
Related stories: