A financial expert reveals four ways that organisations can help employees plan for retirement.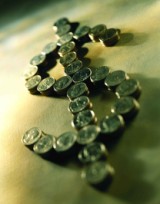 Research consistently shows that financially secure employees are more engaged and perform to a higher standard than those who experience fiscal instability.
As a result, many organisations are realising the benefits of improving workers' financial literacy and encouraging them to partake in savings plans.
Four strategies to spearhead these efforts include:
Making it easy to save through initiatives such as educational sessions with wireless enrollment and a "welcome app" featuring pertinent information for employees to begin saving.
Communicating plan options through fun and innovative platforms such as social media and gamification.
Customising plans to different segments of the workforce, as Millennials will have different needs than Baby Boomers, and preferences on investments and savings rates can vary substantially.
Providing a phone call for new members to ask questions and discuss the plan with a customer service representative.
There are also resources to help HR leaders begin to implement these changes.
"You don't have to go it alone in meeting your plan member engagement challenges," said Rachel McNeill-Thompson, AVP, marketing and communications, group retirement services, at Sun Life Financial. "Workplace plan providers have the knowledge, resources, and experience to help you analyse your engagement needs and provide the tools and support you need to make it happen."