The former director of a television station in New Zealand has been awarded unfair dismissal compensation after she was sacked for publishing emails exchanged between the directors on social media.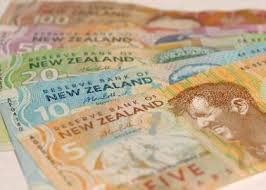 A former employee of New Zealand Chinese Television (NZCTV) has been awarded $15,000 by the ERA for unfair dismissal after she was sacked for posting "angry and abusive" emails online.
Dandi Wang was employed by the television channel – also known as TV33 – as a marketing manager, and was fired in March last year during a period of sick leave.
Wang was dismissed following an incident which took place on the channel's premises, which is now the subject of criminal proceedings.
Wang's boss, Stephen Wong, said in a letter of dismissal that Wang had failed to return company property and said that a lack of return date implied she was "not capable of performing [her] tasks".
Wang subsequently took the case to the
Employment Relations Authority
(ERA).
The dismissal came after an incident in January 2013 at the building led to a breakdown in their working relationship. The ERA judgement withheld the details of the incident.
Prior to January 2013, Wang had been one of four directors of the channel, but following the incident the other directors concluded she was "unfit" to continue to hold the position.
Following the incident, Wang had taken several days' leave. During this time, she published a number of emails on a social media site, WeChat, where the station's employees had a private chat group.
These included messages exchanged between Wang, Wong and an unnamed other.
According to the ERA, the emails were "emotional and angry in nature".
Wang confirmed that the messages could be viewed by all employees, and she also forwarded them to some of the channel's customers.
She admitted to the ERA that these actions had been inappropriate, adding that she had been "stressed and feeling very angry" at the time.
In retaliation to Wang's actions, Wong also posted emails one the website, claiming that he did so in order to "present a balanced picture of what had occurred".
Before she returned to work, Wang's fellow directors held a meeting and decided to remove her as a director. They admitted to being influenced by her email posts.
Wang told the ERA that upon her return to work, she was "made to feel unwelcome in the workplace", and that Wong refused to speak with her. He claimed that this was due to his embarrassment over the WeChat messages.
She received a letter the following day, in which Wong requested a meeting with Wang to discuss "the breakdown of our relationship… [and] the possibility that you should be dismissed".
This led to Wang taking more sick leave, communicating with the company using lawyers who claimed that her mental health had been affected.
In March, Wong sent the letter in which he alleged she still had company property in her possession, including a car, phone and money. Shortly after, he sent another letter to dismiss her.
In its decision, the ERA said that the directors' evidence made it clear that "[they] regarded her as "blameworthy" in the incident which had taken place at the NZCTV offices… and a source of "trouble"".
It was added that a fair and reasonable employer would have given Wang an opportunity to respond to the allegations, ultimately finding that she had been unjustifiably dismissed.
The channel was ordered to pay Wang over $10,000 in lost wages and holiday pay, as well as $8000 in compensation.
Wang lost 20% of what she would have been awarded as it was found by posting the emails she had a "contributory fault".