An organisation that sacked its CEO has been ordered to pay her more than $21,000 for legal costs and other expenses.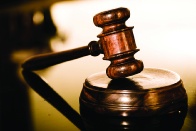 The
Employment Relations Authority
has ordered the Northland organisation Te Runanga o Whaingaroa's board to pay its former CEO Melanie Rose Catanuto more than $21,000 towards her legal costs and expenses, after firing her last September.
This ruling followed an earlier ERA decision which saw Catanuto receive $12,000 in distress compensation and an undisclosed amount for lost wages.
Catanuto was dismissed after the organisation's board made allegations of serious misconduct, but the ERA found that she had not been provided with any of the information the board was relying on to support its allegations and her dismissal was found to be unfair.
In its latest ruling, authority member Rachel Larmer said Catanuto was put to the unnecessary expense of having to defend herself against the allegations of misconduct without having been given basic information by the board.
"It should also have been obvious to the Board from the outset that it had failed to comply with its own disciplinary process, that it had failed to respond to Ms Catanuto's requests for information and clarification of the disciplinary concerns, and that it failed to provide her with information it said it would give her before it actually dismissed her," said Larmer.
"Instead of conceding any of these issues the Board again caused Ms Catanuto additional unnecessary expense by putting her to the cost of proving each of these deficiencies."
The board claimed that it was a "cash-poor community organisation" and was not a profit-making business, and that paying substantial costs to Catanuto would cause it and its beneficiaries hardship, but Larmer said there was no evidence produced to support that claim.
"If what the Board says is true about its financial situation I would have expected it to have taken a realistic view of the merits of it successfully defending Ms Catanuto's claims," she said.
Key HR takeaways:
Ensure that allegations of misconduct or unsatisfactory performance are put to an employee in detail and the employee has an opportunity to respond before a decision is made about appropriate disciplinary action
Ensure that the proper disciplinary procedures are followed – the ERA said that in this case, the board's disciplinary process was fundamentally flawed and included inadequate and insufficient investigation into disciplinary concerns
Make sure that letters of termination are precise on what the grounds for termination are