Professional services firm PwC New Zealand talent sourcing manager Amy Gregory talks through her HR highs and challenges.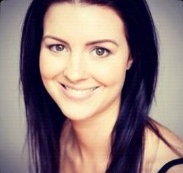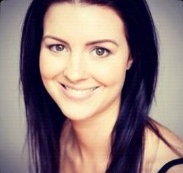 Professional services firm PwC New Zealand talent sourcing manager Amy Gregory shares her HR insights and experiences.
What does your typical work day look like?
What I love about my role is there isn't really a 'typical' day! Any given day could see me involved in discussions around workforce planning and the impact on recruitment needs over the next 12 months, designing a sourcing strategy for business critical or hard to fill roles, screening CVs, interviewing – often international candidates, and utilising the many wonderful social media platforms available to us for the purpose of finding the best talent.
What are some of your HR highs?
I get great satisfaction from challenging hiring managers to consider options they wouldn't have considered otherwise, and even greater satisfaction from seeing those creative solutions turn into a real success story for the individual and the organisation.
What are some of the challenges, and how do you deal with these?
One of the biggest challenges for any recruiter is that when you work on something you're passionate about there are never enough hours in the day. It is the nature of recruitment that it is always urgent – the person is always needed yesterday. I have reflected on what could be the most effective way of us partnering with the business – getting involved on the workforce planning side and becoming more 'talent pipe-liners' rather than reactive recruiters. I prioritise roles based on the long term value of filling the position, thinking about the firm's strategy and the longer-term talent needs of the business.
Have you always worked in HR?
I hadn't always planned a career in HR – in fact I started architecture and law before completing an arts degree. I then got a taste of HR and loved the people interaction as well as the commercial context. I started as an HR generalist within a global software development company. I enjoyed the recruitment aspect of my role and moved into agency recruitment before contracting for a year and subsequently starting with PwC.
What is the most important lesson you have learnt over the course of your career?
I think the most important lesson I've learnt would be not to underestimate the importance, and value, of a strong professional reputation. I think about this with every touch-point I have any time I'm representing PwC – and also sometimes when I'm not at work. People will remember if you treated them with respect – even if they weren't the successful candidate at the end of the day.
What's your favourite thing about your job?
It's honestly really difficult to say as I truly love what I do for a living! I get a real buzz from the conversations I have with people – be it discussing the nature of a position with a hiring manager and better understanding the various roles within the organisation, or discussing a candidate's background at an interview.
How do you see the role of HR changing in the future?
I think more than ever HR teams need to show the value they create and the return on investment. I believe this will be achieved by the various specialisms coming together and delivering against strong HR team objectives rather than operating within silos. They'll display a sound technical background to give credibility, and strong business acumen and external market knowledge in order to offer solutions which are tailored to the industry of the organisation.
Other stories