As Head of HR Telecom Retail at Telecom, Wendy Hammonds is responsible for the strategic people agenda and the delivery of HR partnering and services. Here she explains the challenges and highs of her role.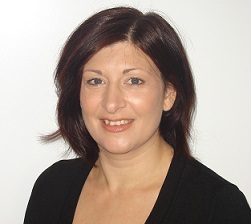 With 16 years' experience in HR, the last five and half with Telecom, Wendy Hammonds shares the lessons she has learnt and where she believes HR is heading.
What does your typical work day look like?
A lot of meetings! We have just seen through an entire brand refresh 'from the inside out' and that involved a lot of time with agencies, internal focus groups and Telecom people from across the business to steer the internal programme of activity.
Additionally, we have an intensive strategic business review underway that is taking up around half my working week. The remainder of my time is spent catching up with my internal stakeholders and fortnightly one-to-ones with my team. My favourite days are those when I get out and about; either in the call centres or stores learning about the customer-facing aspects of our business or meeting with other HR professionals to learn about what they are doing.
What are some of your HR highs?
The two that come most recently to mind are our internal brand launch and our business turnaround programme.
Most people think of 'brand' as advertising, but actually it's all about how our customers experience our people, company and products/services. So, we launched from the 'inside-out'. Over six days in five cities, we workshopped the principles of our refreshed brand with our people leaders which concluded in each of them writing a 60 day plan to bring it to life through Telecom people for the customer. Following each people leader workshop, together with our whole Telecom Retail team we launched the new brand.
We have had some attention for the last year or so about our business turnaround, I don't think that is news to anyone. Telecom isn't where it needs to be for the future and so we are working very hard to reshape how we do things to reposition the business to become the Telecom that NZ wants us to be. This sort of programme brings with it a lot of hard work. The decisions aren't always easy ones, especially when it comes to people related change. We have been talking about change in Telecom for a long time. In my five years here, this is the first time I've really felt like we are making a difference internally, and especially for the benefit of our customers.
We're not an 'old school' conservative telco any more. This is the new age of enabling our customers to get on and do more with technology. It is very challenging and exciting work to be a part of changing this business.
What are some of the challenges and how do you deal with these?
Having a business turnaround in place which involves a challenging cost review at the same time as doing a brand refresh was initially seen as a contradiction by some people.
Be honest, put the issue 'on the table' with people and ask and answer the question - how. We did this during our brand refresh and launch programme and at the people leader workshops.
Brand change is part of the business change we need to make. Our customers and target marketing told us that very loudly and clearly.
Make sure that whatever you spend passes the 'red face' test. To do this we worked with an internal group from across Telecom Retail to help keep us focussed and in check with the internal brand launch events, and keep us accountable to the rest of the business.
Have you always worked in HR?
No. I have been in HR for about 16 years, starting in recruitment in the UK and moving quickly into the HR generalist space when I returned to NZ. Before that I worked in the area of total quality and a range of roles before that.
What is the most important lesson you have learned over the course of your career?
Don't complicate things – when you are a specialist area it happens all too easily and conversely simplify the complicated as much as possible. At the nub of it, I believe this is what the business most value from HR. People leaders tend to see people problems, be they strategic or tactical as being complex for a variety of reasons. Getting in, partnering with the business to understand the business issues or opportunities, then clearly and simply articulating the available solutions and risks can't be underestimated.
What's your favourite thing about your job?
That I get to be a part of two amazingly talented teams of people, the Retail HR team and the Retail Leadership team, to change this business into something spectacular for the future.
How do you see the role of HR changing in the future?
I see HR developing into a more commercial, customer-focused and practical business partner. This means connecting the HR strategy to the business strategy and religiously stopping or minimising anything that doesn't directly deliver to it.
Being practical means recognising that best practice isn't always best and too much gold-plating can slow the business down. The majority of the work that we do affects the workload of the people leader, overload them, and we slow the business down. Giving them the right tools and putting them in control is where it's at.