Even HR managers make mistakes when firing people, or so says one employment lawyer. HRM outlines HR's five most common dismissal mistakes (and how to avoid making them).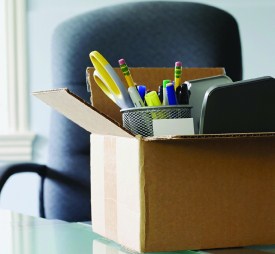 While HR managers are often seen as the experts within an organisation when it comes to dismissal procedures, it seems that the HR profession is not immune to errors.
John Hannan, partner at DLA Piper, spoke to
HRM
about the most common mistakes he sees employers making during the dismissal process.
1. Not dealing promptly with performance and misconduct issues as they arise
According to Hannan, a common mistake among employers is failing to take action as soon as an employee's behaviour or work falls below par.
"Instead, employers 'save up' incidents of the employee's misconduct or poor performance and end up dumping them all on the employee at once," he told
HRM
.
"By this point, many of the examples the employer is using have become stale."
2. Acting in the heat of the moment
Hannan explained that this mistake often sees employers failing to carefully assess and consider all of the facts before starting a process of disciplining or dismissing a member of staff.
3. Failing to communicate all of the allegations and issues clearly at the start of the process
"We always encourage our clients to have scripts or memos prepared for the initial meeting, and to give this to the employee at the close of the meeting," Hannan explained.
4. Failing to advise employees of their rights to get advice and representation before they respond
"This should come after the start of the process, or be done as a part of the beginning of the process," Hannan advised.
5. Entering into the process with a closed mind or a predetermined outcome
"This frequently comes across in various ways if the employee challenges the decision," said Hannan.
"All of this is part of what we refer to as 'breathing through your nose' as an employer," Hannan told
HRM
.
"Employers really need to carefully prepare for dismissal processes: assemble the facts carefully, act in a very deliberate kind of way, and be an effective communicator with the employee – be sure to advise them of their rights. If you do all of those things, then you should be ok."
John Hannan will be speaking at the Employment Law for HR Managers masterclass in Auckland this March. For more information or to make a booking, click
here
.