A Christchurch-based franchise operator has been slapped with a fine after an investigation by the MBIE led to legal action which found she had underpaid an employee.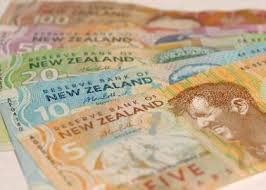 The operator of a franchise in Christchurch has been ordered to pay over $2000 after she underpaid an employee – even though her business operated for just two weeks.
Labour inspector Eva Belley filed a complaint against Akkaranee Mahamai – the former employer of the worker in question – to the
Employment Relations Authority
(ERA).
The complaint alleged that Mahamai failed to comply with her obligations to pay Narphassorn Sahrunphatcharakul wages and holiday pay.
Mahamai was the operator of a franchise in The Palms shopping centre in Christchurch for a fortnight between January and February last year.
Shortly before this period ended, Sahrunphatcharakul approached an inspectorate for the Department of Labour to voice concerns which included her pay rate.
When confronted, Mahamai said that Sahrunphatcharakul's rate of pay – which was below the minimum wage – was a training rate, but the ERA ruled that the employee's working situation meant that this was not the case.
Mahamai subsequently stopped running her business, and was issued an amended improvement notice allowing her to pay weekly instalments of $50.
However, Mahamai failed to do so, which resulted in the case being taken to the ERA.
"The evidence shows little, indeed no, real attempt by Ms Mahamai to comply with her obligations as an employer and there are also issues of deterrence," said authority member Michael Loftus in his decision.
He ordered her to back-pay Sahrunphatcharakul the $1153.08 she was owed in unpaid wages and holiday pay, as well as $56.07 in interest.
Mahamai was also ordered to pay $71.56 towards the Ministry of Business, Innovation and Employment costs and a $750 penalty to the Crown.