A worker who sought compensation to fund breast reduction surgery is taking legal action against the judge who rejected her claim and allegedly told her to lose weight instead of undergoing surgery.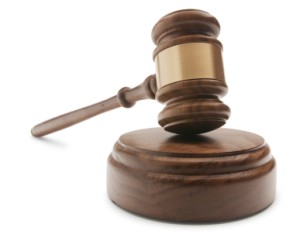 An employee of the Australian Taxation Office (ATO) has lodged papers with the Federal Court in which she alleges that the Administrative Appeals Tribunal (AAT) mistreated her when she appealed a decision which refused her a workers' compensation funded breast reduction.

The documents claim that Roseanne Howes was treated with bias and aggression, The Canberra Times reported, and that she was told to go to Jenny Craig to lose weight instead of undergoing surgery.

Howes' lawyers argue that the Tribunal Judge was unreasonable and unfair in the handling of her case.

Her appeal to the Tribunal was rejected in January, with AAT member Dr Marella Denovan upholding Comcare's decision not to pay for Howes' surgery.

Denovan disagreed with Howes' lawyers' argument that the surgery was necessary to reduce the serious neck and shoulder problems that the she suffered with at work.

The tribunal member found that Howes' primary reason for pursuing the $20,000 surgery – which included a tummy tuck – was for cosmetic purposes, and thus the application for compensation "must fail".

In the appeal notice to the higher court, Howes' lawyers allege that the tribunal member prejudged the case before hearing the evidence, even insinuating that Denovan made several serious errors of law in her decision.

The papers also claim that Denovan openly criticised Comcare's barrister for not being tough enough on Howes.

The notice also alleges that at one point during the tribunal proceedings, Denovan walked out of the room with a "dismissive wave of the hand" to Howes' barrister.

"The volume of conveniently erroneus constructions, adoption of erroneus facts, the aggressive demeanour, the adoption of the role of counsel for the respondent (Comcare), the admission of prejudgement, the willingness to attribute bad faith and dishonesty to the applicant, the willingness to engage in prejudicial speculation...collectively point to the actual bias of the tribunal," the appeal papers state.

A date for the Federal Court case is yet to be set.