The MBIE's Labour Inspectorate issued a warning to employers after slamming a Nelson business with a fine nearing $100,000.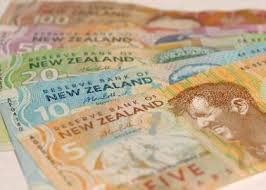 The
Employment Relations Authority
(ERA) has ordered a Nelson restaurant to pay almost $100,000 for breaching employment legislation.
Taste of Egypt was brought before the ERA by the Ministry of Business, Innovation and Employment's Labour Inspectorate following a complaint from a member of public who was concerned about the treatment of staff and their work conditions.
An investigation by the Inspectorate found that the employer had failed to pay the minimum wage, as well as provide statutory holidays and annual leave to two migrant workers from India.
The employees – who worked as chefs at the restaurant – were working in excess of 70 hours per week, and being paid for 30.
The company was also found to have failed to keep time and wage records in accordance with the Employment Act.
According to the MBIE, the restaurant operators also pressured employees to sign false documents by threatening them with the loss of their jobs and visas.
Labour Inspectorate Regional Manager Kevin Finnegan warned that the MBIE was closing in on employers who were exploiting workers from overseas.
"Migrant workers are a particularly vulnerable section of the workforce and are an increasing focus for the Ministry's enforcement operations," he said.
"This ruling sends a clear message to employers that failure to comply with the minimum labour standards will not be tolerated."
You might also like:
Two cases, two claims, one punishment
Are your employee records up to date?
ERA foreign worker case to test NZ employment law