Due to an error in the employment agreement of a former employee, the Defence Force has been ordered to pay him $73,000 more than he should have received following his redundancy.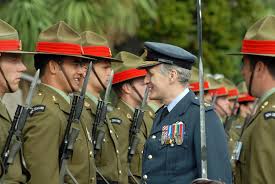 A finance director received $73,000 more than he should have in a redundancy pay out recently due to an error in his employment contract.
Michael Beauchamp was an employee of the New Zealand Defence Force (NZDF) for almost nine years when he was made redundant following the restructuring of his department.
When he was paid $42,778 after being made redundant, Beauchamp complained to the
Employment Relations Authority
(ERA) because the pay-out was significantly less that his individual employment agreement had specified.
The authority's decision revealed that the Defence Force's chief had admitted to the presence of an error in the original agreement, which was also repeated in a later contract.
Michelle Thompson, NZDF's HR manager, said that the former manager who had created the agreement felt that it was "hard to accept" Beauchamp had not noticed the mistake. It was said that in the manager's view, "he had not acted in good faith in not bringing the error to his employer's attention".
"He had not calculated the amount himself and had not asked his employer to provide him with a calculation," said authority member Trish MacKinnon. "He accepted that if he had done the calculation at the time, he would have realised when he received the 2008 letter of offer that the redundancy compensation amount was incorrect."
MacKinnon added that she also accepted that Beauchamp was reassured, after mentioning it to an HR advisor, that he had no reason to query the amount.
When Beauchamp began working for the Defence Force in 2003, his contract's redundancy clause stated he would get six weeks' pay for the first year of service and two weeks' pay for the second and subsequent years' service for up to 19 years. The total amount, the contract said, should not exceed $42,000.
In 2006, Beauchamp received a new individual contract, which stated that the redundancy clause would be frozen at the existing rate. It added that any pay-out would be the greater of that or three months' salary at the rate when his position was disestablished.
Two years later, Beauchamp was given another contract which mistakenly stated that his redundancy pay-out would be the greater of $116,400 or three months' salary at the rate of when the redundancy was effective.
However, following his redundancy, Beauchamp was paid the original, lower sum.
While MacKinnon said that she accepted that NZDF had intended the original redundancy clause to be applicable, she ordered the Defence Force to pay its former employee the difference between the amount it had already paid him and $116,400.