The Employment Relations Authority has granted a worker permission to take his case to the Employment Court after hearing that the company secretly tracked the employee's movements.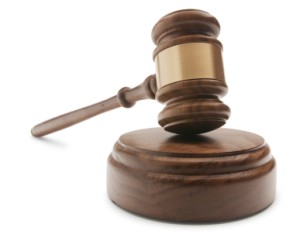 A former meatworker has been given permission to take his case to the Employment Court after the
Employment Relations Authority
(ERA) heard that his bosses had secretly tracked his car.
Earlier this month, the ERA granted Dale Burns the right to have his claim for unjustified dismissal heard in the Employment Court,
Stuff reported
.
Burns will reportedly also take two personal grievance claims against his former employer to the court.
Burns – who was employed by Randwick Meats without a written employment agreement – was given a final warning following allegations of serious misconduct. He was subsequently suspended from work and dismissed in December 2014.
The allegations centred around Burns skipping work when he was supposed to be seeing customers, and were based on data from a GPS tracker which had been installed in the employee's car without his knowledge.
"[Employer Raymond Fleetwood] noted the time that Mr Burns went home on both days during the busiest time of the year when Mr Burns could have been helping," Authority member Paul Stapp wrote in his decision.
"I accept that they had no reason to put a system into the other two salesperson's vehicles, one of whom used his own car.
"Randwick may well be open to criticism for acting secretively, but in the context of running its own business and on the basis of the information it had received about Mr Burns' hours and the agreement they say they all reached, any breach of good faith was not fatal in the context of the issues."
Burns' final warning issued in June 2014 led to his personal grievance claim, which reportedly also involved factors other than the GPS device.
HRM
spoke to Blair Scotland, partner at Dundas Street Employment Lawyers about GPS tracking in the workplace.
"GPS tracking is becoming more commonplace, and again is permissible in the employment context," Scotland said. "Again, for general ongoing surveillance an employer is required to tell employees that this is happening, and have a policy in place covering details such as what the information will be used for, how long it will be kept and who will have access to it.
"Covert GPS surveillance may be permissible, but again only in situations where telling the employee of the surveillance would render the exercise pointless – for example in cases of fraud allegations."
In his case, Burns is seeking $10,000 compensation for hurt and humiliation.
During his suspension, the company continued to investigate Burns over alleged poor performance, which included claims that he had been collecting sensitive information outside of his role's duties.
Burns refused an offer of paid special leave to cover his suspension period during the investigation.
Stapp dismissed Burns' claim that the suspension was unjustified, which Burns will also challenge in the Employment Court.