An Employment Relations Authority decision shows that dismissing an employee during their 90 day trial period may not be as simple as you think.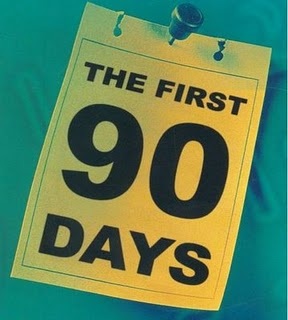 Relying on the 90 day trial period as protection when dismissing an employee may not be a simple solution.
A Wellington café was ordered to pay a former worker more than $8,500 in lost wages and compensation after the employer mistakenly relied on the trial period to sack him.
Davide Fagotti took his case to the
Employment Relations Authority
after his employment at the café Prefab was terminated last year.
He had worked an eight-hour trial period at the café on 9 February, 2013, to assess whether he was suitable for the front of house role he had applied for.
After that, he was verbally offered the job and started full time at Prefab on 23 February.
On 12 March, Fagotti was called into the office of Bridget Dunn, a director of the company ACME which owned Prefab, and she handed him a letter, saying it was "not good news" and his employment was terminated.
According to the ERA decision, she did not give him any reasons for his dismissal and he was paid for five days in lieu of notice.
Authority member Trish MacKinnon said in her decision that while Dunn may not have specifically made reference to the 90 day trial period in her termination letter, she believed she could rely on it when dismissing Fagotti.
"Her belief was misplaced, however."
MacKinnon found that the eight-hour shift Fagotti had worked meant that he had been previously employed by Prefab when he was offered an employment agreement on 23 February.
"He performed duties at Prefab that provided an economic benefit to ACME for which he expected, and received, remuneration. I find the parties were in an employment relationship at that time.
"It follows that the trial period provisions of Mr Fagotti's employment agreement were unenforceable."
MacKinnon found that Fagotti's dismissal was unjustified and if there were underlying reasons for why he was fired, they were not put to him and he was not given a chance to respond.
She also found that ACME had bargained unfairly with Fagotti in not providing him with a copy of his employment agreement in advance, not informing him of his right to seek advice about the agreement or providing him with a reasonable opportunity to do so.
Fagotti was awarded a total of $8,598 in lost wages and compensation.
His lawyer, Barbara Buckett, told the
Dominion Post
that the case should be taken as a caution to employers that the 90 day trial rules had to be properly followed.