Acquisitions can be a complex undertaking and employers on both sides must ensure workers are transferred appropriately.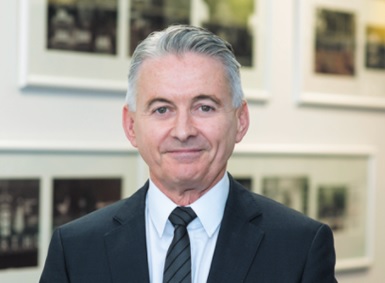 Organisations face countless challenges when arranging an acquisition but one of the most complex problems comes when attempting to transfer your employees, warns one industry lawyer.
"You've got to get staff from one entity to another and you can't sell them, shift them or transfer them as if they're chattels," says Peter Chemis, partner with Buddle Findlay.
"In a rare case, the purchaser doesn't care about the staff at all but usually the purchase is integrally intertwined with those employees," he continues. "So once the sale goes ahead, you've got a whole lot of practical issues to determine."
According to Chemis, one of the most predominant issues of selling up is that the vendor's employees are essentially going to be made redundant.
"Even if they finish up on Friday with the vendor and start with the purchaser on Monday, they are redundant as far as the vendor is concerned," he explains. "The vendor no longer requires their services so that immediately puts into play their contractual provisions around notice and redundancy."
If employers have redundancy provisions in place, their workers could be entitled to pay-outs even if they're not technically out of a job, warns Chemis.
"You could have a situation where the employees finish on Friday, start at the same factory on Monday, doing the exact thing, but they've passed go so they can put their hand out to the vendor and collect redundancy," he explains.
In those situations, employers not only risk serious financial loss – they're also obligated to hold a consultation process as they would with any other standard redundancy.
"Consultation is a legal requirement," says Chemis. "Even if nobody is going to lose their job, they are still effectively going to be made redundant so you have to meet your obligation to consult."
Understandably, employers are keen to avoid the scenario and Chemis says the first thing HR professionals should look for is a technical redundancy provision in their employment agreements.
"Essentially, technical redundancy provisions say that if the employee is made redundant, the company will provide three months' pay – but if they're offered the same or similar position by a purchaser, they don't get redundancy," explains Chemis.
While those provisions aren't uncommon, Chemis recommends a slight improvement which could help employers in the future.
"Where they can, employers should have technical redundancy provisions with a little bit of fluidity in them – so instead of saying 'the same or no less favourable,' you might say 'similar overall' which just gives the purchaser a bit more flexibility," he explains.
When those provisions are in place, Chemis says employers have to work hard to synchronise job offers with the purchaser to agree a final agreement which prevents a mass of employees claiming redundancy.
"There are lots of practical issues that the vendor and purchaser are going to be discussing to ensure all of the things that need to happen do happen and that you don't end up breaching the law by forgetting about the employees and treating them like chattels," says Chemis.
If organisations fail are unable to find a suitable way to transfer staff, they could very easily see the sale collapse, warns Chemis.
"Ultimately managing your employee issues in this space is pretty important if you want to get a sale to happen," he tells HRD. "Often the employees are critical to the sale – more often than not."