Failing to adequately address concerns over a cold workplace has proved to be a costly mistake for a Bunnings Warehouse in Gisborne.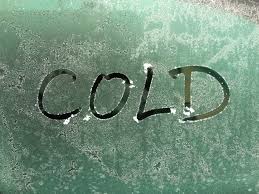 Allowing an administrator to work through winter in a warehouse where temperatures dropped to six degrees has cost a company $5000.
Kerry Burrows argued to the Employment Relations Authority that her employer Bunnings Warehouse in Gisborne failed to provide a safe and healthy workplace.
Initially employed by Bunnings as an administrator, Burrows worked at a desk in an office. However, when her role changed, management approached her and informed her her desk would be moved to the goods inwards receiving warehouse.
Her desk was positioned near an open roller door which remained open and another door which was frequently open. By the end of April Burrows complained about the wind coming through and that she was cold sitting at her desk.
Burrows, who was the only employee who sat in the warehouse for the entirety of the working day – other staff were moving outside and within the main store – raised a personal grievance of unjustified disadvantage over ongoing concerns about the temperature in the warehouse.
Temperatures recorded at her desk in July and August at various times of the days showed a range of six degrees to 14c.
Bunnings had tried to fix the problem by arranging for a 'wind block' to be set up by her desk, providing her with a heater and offering her warm clothing. However, once Burrows raised the personal grievance no further steps were taken.
"The only advice sought appears to be from human resources to address the legal aspects of the application. Advice on practical steps to eliminate the hazard does not appear to have been sought. Having regard to its positive statutory duty to eliminate workplace hazards, it is surprising no further steps were taken," Authority member Tania Tetitaha wrote in her findings.

"These are not the actions of a fair and reasonable employer in all the circumstances. These defects were not minor and did result in unfairness to the applicant."
Tetitaha said Bunnings had "failed to turn its mind to the hazard of the cold temperature and its effect on Ms Burrows' performing her sedentary job".
She awarded Burrows $5000 in compensation stating: "There is evidence the respondent's failures resulted in illnesses including depression and distress to the point where she did not wish to go to work at all. The evidence justifies more than a nominal award. This is especially having regard to the statutory duties upon employers to address hazards within the workplace."