An award-winning Kiwi workplace has rebelled against cookie-cutter corporate values to include a genuine, empowering principle.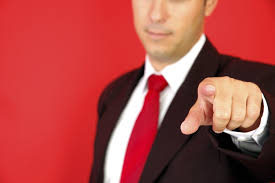 Corporate values can present an organisation's culture to both the outside world and its internal workforce but many are cookie-cutter ideals that rarely discern one business from another – that's not the case for
Trade Me
.
The inherently Kiwi company has seven fundamental values addressing everything from community to recruitment but its final tenant – "don't be a dick" – offers genuine insight into the employee culture that has earned the business multiple workplace awards.
"It's actually a really powerful one of our values," says head of HR
Fiona Ireland
. "Everybody at every level of the organisation feels empowered to be able to say; 'Hey, don't be a dick.'"
Visible on the company's website, the core value is joined by a brief explanation – "This means what it says," states the page. "It's all about treating people with respect, being responsible and keeping a sense of humour."
Wellington-based Ireland says the straight-up approach makes it easier for any of the company's 500 employees to raise minor complaints with colleagues without making an issue out of it.
"Sometimes people struggle to articulate what they're trying to say so by going; 'Hey, don't be a dick,' people are essentially saying that doesn't align with one of our values and people stop and go; 'Oh, actually you're right.'"
While the mantra may shock more sensitive readers, it's certainly not harming Trade Me's reputation as an exemplary employer – the online auction site has been a nominated seven times for the Kenexa Best Workplaces Award.
"It's really interesting, I love being out on the floor and I can hear somebody saying; 'Hey, don't be a dick,'" laughed Ireland.
Subscribe
here
for the latest HR news and info, straight to your inbox.
More like this:
Former employee convicted of $750K theft
TV star makes HR history in Rotorua
Employees spanked in shocking training session