A Waikato woman has admitted taking over a quarter of a million dollars from her employer over a period of five years.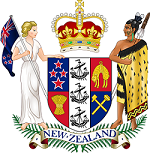 A Waikato woman who stole over a quarter of a million dollars from her former employer was convicted of her offences earlier today.
The 45-year-old – who has interim name suppression – conceded to a charge of false accounting and a representative charge of theft by a person in a special relationship between 2009 and 2015.
Judge Christopher Field convicted the woman on both charges and remanded her on bail to reappear for sentencing on August 18 – the woman's lawyer admitted his client was realistic about receiving a jail sentence.
Ninety-one thefts were found to have taken place between 2009 and 2015, totalling an incredible $750,775.54 – a report by the New Zealand Herald indicates the fraud was only uncovered when a client changed accountants and performed a reconciliation of IRD payments to find some hadn't been made.
It's thought the former employee's banking and accounting experience gave her the ability to bypass accounting software used at the firm and fraudulently deposit cheques into several of her own accounts.
Her former employer successfully applied for permanent name suppression to protect its client base.
More like this:
TV star makes HR history in Rotorua
Employees spanked in shocking training session
Seven things to know about office politics