It's good news for employers as one industry lawyer identifies a trend towards authorities enforcing the restrictive covenant.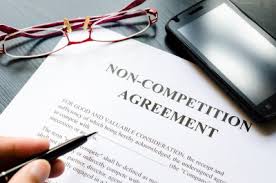 A specialist salesman who moved to a competitor cannot begin work until October after the
Employment Relations Authority
upheld a six-month non-competition clause – but one leading employment lawyer says the ruling is no surprise.
"Over the last couple of years, we are seeing – generally – a trend towards restraints being enforceable," reveals
Simpson Grierson
senior associate
Carl Blake
, pointing to a previous case in which the Court of Appeal made comments along the lines of; "Deals are meant to be kept."
"It was essentially drawing a line in the sand to say; 'Look, you enter these commercial agreements and to just turn around at the end of the agreement and say it's no longer enforceable or fair, isn't right,' explained Blake.
"They wanted to try and make it clearer that employees enter into these restraints and if they're entered into properly and if they're fair and reasonable, then they're enforceable," he added.
Cut-throat Christchurch
In the recent ERA case, construction hire company Accessman won its fight to prevent former employee Norman Barber from beginning work with rival Hirepool until the six-month limit of his non-competition clause was complete.
While Barber argued that his new role was different and therefore not captured by the clause, Accessman ultimately proved that the Christchurch market is so cut-throat that every client is vital.
Auckland-based employment lawyer Blake says there are two factors that are considered when deciding if a non-competition clause should be upheld – is it necessary to protect the company's proprietary interests and is it reasonable?
"The latter point – what is reasonable – is the most important element," stresses Blake. "This is wear 99 per cent of the cases stand or fall; on whether a clause is reasonable or not."
Golden Triangle
According to Blake, there are three key factors to deducing the reasonability of a non-competition clause – scope, duration, and geographical area of restraint.
"Think of those three points as a triangle – the longer you might have in one point, the shorter the other points might need to be to make it reasonable," he told HRM.
"In this case, the duration is six months and yes, that's at the higher end of the scale but because it's limited to Christchurch, it's more enforceable," he explained.
Despite the trend towards upholding non-competition clauses, Blake says the onus is still on employers to prove they're reasonable and enforceable.
"Just because someone has entered into a restraint in good faith and with advice it doesn't automatically mean it's going to be enforceable – they'll still need to demonstrate that reasonableness and the genuine proprietary interest that it's protecting," he told HRM.
He also stressed that clauses can't be simply anti-competitive – "You can't simply apply a restraint of trade to keep someone out of the industry to make it easier for you to keep trading without them," he stressed. "It's more that you'd need to be able to demonstrate that it's necessary to protect your interests and your confidential information."
More like this:
WorkSafe issues warning over quarry worker death
Huge Kiwi employer investigating pay problems
Age no barrier for NZ businesses