The device is made for a specific type of employees trapped in dangerous encounters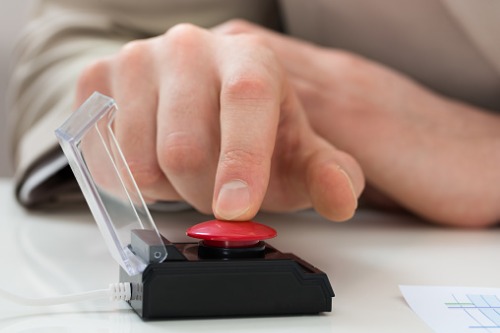 Hotel operators in the US are introducing a panic button for staff as a way to protect hospitality workers from harassment.
The American Hotel and Lodging Association has created a special team to help businesses decide which technology to deploy.
The device, designed to alert hotel security personnel, can come in the form of a dongle or bracelet, which hotel workers can press in dangerous encounters. Some versions produce a loud noise; others are equipped with a GPS tracker.
"The panic buttons, or safety buttons, are useful in that they are a real-time lifeline for women who work alone," said Rachel Gumpert, national press secretary for hospitality workers union Unite Here.
The device can be used in instances of sexual assault and other dangerous situations, such as when a worker finds "highly dangerous or illegal materials in [a] hotel room," Gumpert said.
Hotel chains such as Hilton, Hyatt, InterContinental, Marriott, and Wyndham are distributing the safety buttons nationwide, CNBC reported.
Hilton is using the device in connection with its anti-harassment and anti-trafficking training program launched across 5,400 of its properties.
Major cities such as New York, Chicago, and Seattle already require hotels to provide staff with an alert device, but hotel operators are preparing for a nationwide rollout by 2020.