An employee who was fired following an expletive-ridden exchange over weekend work with his bosses has won his claim for unjustified dismissal.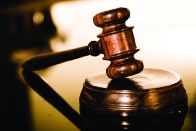 An employee who was fired after his performance review turned into a heated exchange over weekend work has won his claim for unjustified dismissal.

The Employment Relations Authority found Paul Walters was not at fault when he was summarily dismissed on January 15 following allegations of serious misconduct towards his managers at ISO Ltd in December 2013.

Walters was employed as a shift manager and had been working for ISO for about a year when he was called to a performance review meeting on December 18 2013. The meeting was also attended by his stevedoring manager, Lorenzo van der Putten, duty manager David Blackburn, and general manager human resources Dean Carter.

Prior to the meeting van der Putten had received feedback that a number of shift managers including Walters had been "stirring things up" about the necessity to apply for annual leave for weekends. Walters had also applied for leave in advance for three weekends through January to April 2014 which van der Putten believed was being done to circumvent the use of his annual leave entitlement.

Carter told Walters at the beginning of the performance review that he wished to "clear up any confusion there might be about the process around applying for weekend leave" and that Walters "should not assume that he could have the weekends off".

Walters became upset, saying it was "f**king bullsh*t". In a raised voice he used more expletives, saying he had been lied to and threatened to quit.

Carter contacted Walters, who had gone on leave immediately after the exchange, for a further meeting on 20 December 2013. A letter to Walters stated that he appeared to see his employer in a negative light and that there were two options: "firstly, we could take a formal route and initiate a process by which we discuss our issues and concerns (yours and ours) in order to evaluate your suitability for this role or secondly, you choose to resign as you alluded to in the meeting".

Walters did not reply to the email. On January 10 2014 Carter sent a letter initiating a formal disciplinary process alleging Walters was in breach of his employment agreement with regards to acting in a diligent and professional manner. Partway through the meeting on January 15 ISO raised that the issue was in fact insubordination. Walters was summarily dismissed at the meeting.

The dismissal was deemed unjust by authority member Tania Tetitaha as his behaviour was a reaction to an issue which he was not forewarned would be discussed. Walters had also never been reprimanded about his attitude or behaviour before, and he had never been argumentative about his entitlements prior to the meeting.

"The respondent could not have been surprised by his behaviour on 18 December as a consequence," Tetitaha said. "This was an ongoing pattern of this behaviour which the respondent continued to engage in with the applicant and had never previously disciplined him for."

"Given he has never been directed to cease his behaviour it would be difficult for an employer to reasonably conclude his behaviour was disobedient and rebellious in the circumstances," she added. "Argumentative behaviour is not insubordination unless there was forewarning it would not be tolerated. The reality is that Mr Walters' argumentative behaviour was tolerated by the respondent."

Tetitaha ruled ISO pay Walters $5000 in compensation, less 33% for his contributory behaviour in the meeting. ISO was also ordered to pay lost remuneration of three months' ordinary time, less 33%.