A barber who fled his workplace in fear of his employer has been awarded more than $16,000 in compensation by the Employment Relations Authority.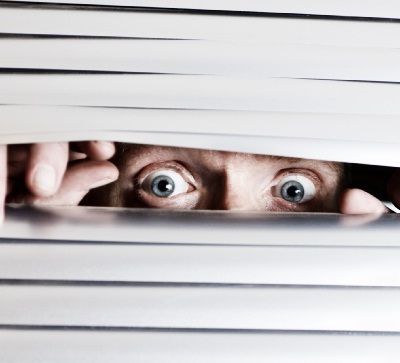 An employee whose boss allegedly threw $100 at him and told him to leave has won his unfair dismissal case and been awarded more than $16,000 in compensation.
The
Employment Relations Authority
(ERA) found that Craig Hamilton was unfairly dismissed from his Work and Income-referred job, working as a barber for Afroz Kutti, in April last year.
Hamilton was paid in cash each night before he left work, an arrangement which the authority described as "odd".
The authority heard that the employment relationship was "rather unsatisfactory and disjointed" and there were regular disputes between Hamilton and Kutti on a range of matters.
Kutti alleged that Hamilton smoked a lot and the smell of cigarettes prompted complaints from clients.
He also alleged that Hamilton had brought marijuana to work, which Hamilton denied.
Hamilton told the authority that he was forced to work while he was sick and was subject to racist remarks and sexual harassment.
He said Kutti would make derogatory comments about white people and would make fun of him for being gay and for not being a person of faith.
However, authority member James Crichton found little evidence to support the harassment claims.
"While Mr Hamilton clearly felt he was harassed during the employment, and told others about that harassment (including medical advisers), the independent evidence to support those allegations is thin," he wrote in his decision.
Matters between Hamilton and Kutti came to a head on April 20, 2013, when Hamilton asked for his pay.
He claimed that Kutti threw the money at him, which Kutti denied, but they both agreed that Kutti said something along the lines of, "Take your money and f***off".
"Why Mr Kutti should have got so angry at this point is difficult to discern; he certainly was unable to assist me on the point during my investigation but it is common ground that he did become very angry," said Crichton.
He said the situation led to Hamilton being "genuinely fearful" of staying in Kutti's presence.
"Not surprisingly, Mr Hamilton took the money and fled; his evidence is that Mr Kutti was unpredictable, had a bad temper, and he was concerned that he had a machete in the shop for protection.
"I am satisfied that the reason that Mr Hamilton departed the workplace as quickly as he did was that he was genuinely frightened of Mr Kutti and that also is why he failed to take any steps to engage with Mr Kutti again, after the dismissal."
The authority ordered Kutti to pay Hamilton $7,000 in compensation and $9,220 in owed wages.