A Hawke's Bay company has been fined in Hastings District Court this week following an incident in which a worker was rushed to hospital after being found unconscious.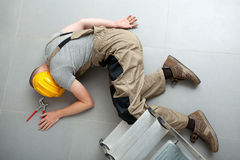 Waterproofing company Gunac Hawke's Bay has been fined $33,750 after an employee was rendered unconscious by toxic fumes whilst working.
The worker was applying a bitumen-based product to the inside of a grain silo when the incident occurred last year,
Stuff
reported.
Although the employee was wearing a respirator, it was reported that he did not have access to a solvent filter, and used a dust filter which exposed him to toxic solvent fumes.
He spent over six hours working alone on the silo, and was found unconscious and unresponsive at the bottom of it towards the end of the working day. After being taken to Hawke's Bay Hospital, the worker was found to be suffering from the effects of carbon monoxide inhalation among "other gases, fumes and vapours". The hospital discharged him later that day.
Gunac pleaded guilty yesterday in the Hastings District Court for failing to take all practicable steps to ensure that its employee was not exposed to the hazard of working with solvents in a confined space, and was ordered to pay reparation of $2500.
"Gunac Hawke's Bay had not trained its employees in working in confined spaces and did not have an operating procedure for such work," said
WorkSafe
New Zealand's chief inspector Keith Stewart. "In this instance the worker in question escaped without serious, long-term health effects – but that was more a matter of good luck than good management."
Related articles:
Business operators fined $135K after employee death
"Erratic" sacked worker reinstated to job by Employment Court
Wellington company found guilty of failing to prevent employee death