The major manufacturer also revealed it would be combining HR with another department – a move it admits is "different".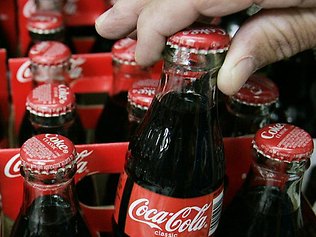 One of the largest beverage bottlers in the Asia-Pacific region has officially announced its new HR head today, naming Auckland-based Graham Robertson as the man for the job.
Robertson will be the first person to take the title of general manger of people and technology at Coca Cola Amatil after the firm decided to combine the two internal functions for the first time.
"It is with great pleasure that I announce the new GM of HR along and a new name for two very important departments that will come together under one umbrella," said managing director Chris Litchfield.
Litchfield praised Robertson as "multi-talented" and said he has already been managing both roles for some time, stepping in when the former GM of HR departed the company earlier this year
"One of the positive things about being a great leader and a great executive is that you need a very diverse set of skills that can be applied across all functions," said Litchfield. "[Robertson] has more than shown these skills over the last seven months."
Litchfield also addressed the company's decision to combine HR with technology, admitting it's a move not made by everyone.
"This decision might be a little bit different, but we like being a bit different at Coca-Cola Amatil and the coming together of two high performing teams not only fits with our values but also our journey."
Robertson said he is looking forward to the new challenges of the role and is particularly excited at being able to cross-pollinate ideas between both teams.
"This is a very exciting time and I feel privileged to lead teams who have already delivered outstanding results," he said. "I have worked in technology for some time and know what these talented people bring to the business and combining them with another talented group of people can only strengthen our capabilities."
Recent stories:
Mentorships being sabotaged by 'man-scripts'
The one question which tests your culture commitment
Five rules for workplace gift-giving