An employee who was based in Christchurch for over 30 years was awarded compensation by the Employment Court recently as the uncertainty about his position's future forced him to resign.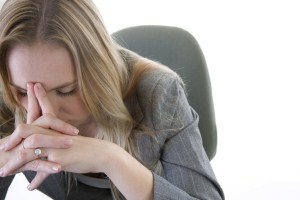 The manager of a bread plant in Christchurch has been awarded $87,300 in compensation after he was forced to resign following the earthquakes in February 2011.
Keith Wills was employed by Goodman Fielder at its former Christchurch site, which sustained major damage in the earthquake.
Five months after the earthquake, the company decided that it was not sustainable to keep most of its staff on.
Although Wills believed that his job would be disestablished like many others, he was told that his job was safe as the company did not want to lose his skills.
As a result of this, Wills was given temporary roles, which included working every other week in Auckland on a specific baking project.
By November 2011, Wills asked to be considered for redundancy as he felt that his core job was redundant and the future of the Christchurch site was uncertain.
"I have enquired several times about my position and my future within within Goodman Fielder, however no one has been able to give me any answers," he wrote in his resignation letter. "This decision has not been an easy one to make after 33.5 years working for Goodman Fielder, however the ongoing uncertainty and stress has unfortunately left me with no choice but to resign."
He claimed to the
Employment Relations Authority
(ERA) that he had been constructively dismissed, but his argument was unsuccessful.
When he took the case to the Employment Court, Judge Bruce Corkill overturned the ERA decision.
The Judge found that if he had not continued working for the company, it would have been likely that the position he held would have been disestablished, adding that the "company's interests were put ahead of Mr Wills' rights" by keeping him in a sporadic position to retain his skills.
Judge Corkill ordered the company to pay Wills $13,437.15 in loss of wages, $61,907 in redundancy compensation and $12,000 for humiliation, loss of dignity and injury to feelings – a total of $87,344.15.
In April 2013, Goodman Fielder decided in April 2013 not to rebuild the bread plant and closed its manufacturing department in June last year, stuff.co.nz reported.