The Employment Relations Authority has found that KiwiRail was just in dismissing an employee who crashed a train with cannabinoids in his system.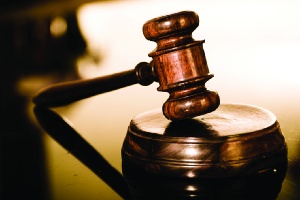 The dismissal of an employee by KiwiRail has been vindicated by the
Employment Relations Authority
after his employment was terminated following the collision of a train he was operating.
Bernie Thorne was driving the Tranz Metro train when it crashed into a concrete stop block at Melling station with passengers on board.
Thorne was tested for drugs and alcohol on the same day, in accordance with KiwiRail's drug and alcohol policy. He tested positive for cannabinoids, prompting the transport operator to begin disciplinary procedures against him.
Thorne was dismissed from his position as a Locomotive Engineer on 20 June, 2014, and filed a claim that his termination was unjust, seeking reinstatement, lost wages, compensation and costs. Thorne had also been a tutor driver for KiwiRail for several years.
The former
KiwiRail
employee admitted smoking cannabis 11 days before the incident. However, he claimed he was not a regular smoker and, while he acknowledged his mistake, he argued that it had not impaired him at work when the crash had occurred.
Thorne argued that KiwiRail should have offered him rehabilitation – citing situations in which his colleagues had tested positive for drugs but had not been dismissed.
Carl Blake
, senior associate at
Simpson Grierson
, told
HRM:
"The issue was not around the process taken by the employer, but around how serious the misconduct was and whether it warranted dismissal.
"The key issue is that there had been other cases in the past involving drug use which had not resulted in termination. The contract and policy had since changed, however. KiwiRail's main concern was that public perception and safety needed to be protected."
Blake added that employers should remember the importance of considering whether alternatives to dismissal would be more suitable.
"In any case, regardless of what the misconduct was, the court looks at whether the dismissal was fair and reasonable," he told
HRM
.
"The employers needed to turn their minds as to whether a lesser sanction than dismissal was appropriate, but in Thorne's case, there was sufficient reason for a warning or rehabilitation not being an adequate consequence of his misconduct."
KiwiRail stated that Thorne's dismissal was because of his drug use and his failure to disclose it, as well as his operation of a train afterwards, which amounted to serious misconduct based on the company's zero-tolerance approach to drugs.
"Even with a zero-tolerance drugs policy in place, employers need to approach these issues case-by-case, as they can still be unjustified in automatically dismissing an employee for drug use," Blake said.
"When serious misconduct occurs, employers need to determine what they can do that is fair and reasonable, and must apply individual facts to each situation – they must still go through the employee's view before they make a finding."
"It is strongly recommended that all companies that are exposed to health and safety risks such as manufacturing, transport and logistics have an alcohol and drug abuse and testing policy," said Darryl Voss, director at Employers Assistance. "This policy should not be too complicated to manage or apply in practice and should be pragmatic. Testing for alcohol and drugs in the workplace may be quite difficult to implement and execute in the absence of a published policy and procedure. It is also important to note that all employees must sign off and agree to the implementation of such a policy and procedure in their employment agreement."
"It is not the type or legal status of the drug that are an employment relations or disciplinary issue," he added. "It is the effect that the drugs have on the employee and their subsequent behaviour that must be addressed."