You've paid to move a new recruit but the situation didn't work out – so can HR seek financial reimbursement?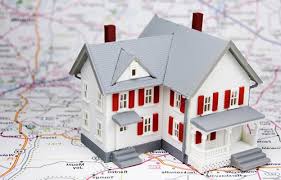 Covering the costs of employee relocation can be a significant investment for HR – but what do you do if the new recruit doesn't work out or decides to go elsewhere?
Employment lawyer Hamish Kynaston is a partner with Buddle Findlay – he says employers are well within their rights to recoup costs, as long as there's a provision in the employment agreement.
"You will often see an employer who has paid to relocate an employee bond that employee for a period of time – it might be six months, it might be a year, it might be two years – whereby the employee has to pay for some or all of the relocation costs if he or she doesn't stay for the agreed period," says Kynaston.
"So long as that is documented appropriately, those agreements stand, they can be enforced by the employer and I've seen them honoured plenty of times."
So just how long can employers hold workers financially accountable if they jump ship too soon?
"It depends on the particular amount that's been paid and then the benefits that go both ways," says Kynaston. "There's no one time period, it's up to the employer and the employee as to what they agree but the costs in that event can be quite substantial."
While there's no set time limit, Kynaston says it's common to see Kiwi organisations bonding overseas recruits for two years as any longer – any longer, and the clause could become difficult to enforce.
"Even if legally you agree a period of five years, realistically that becomes really difficult to enforce in a practical way because people have a right to come and go," he explains.
"Five years would be a really long time but if that's the deal and the employee left and four and a half years, it would be for the employer to decide if they want to recoup the costs. It doesn't come across as that reasonable but if that's the deal, that's the deal."