Employers urged to co-ordinate with staff on how to operate under eased restrictions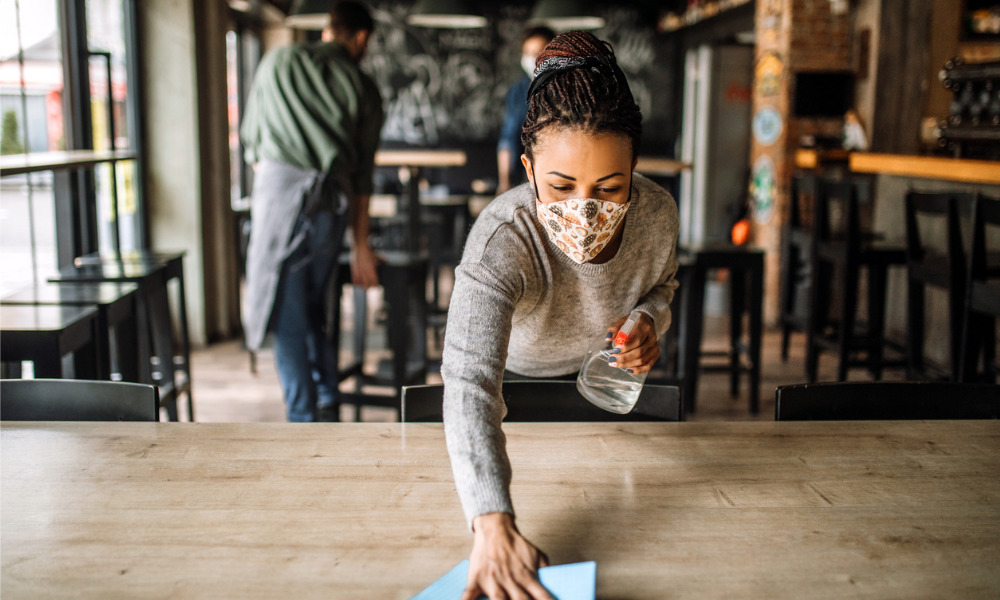 Businesses in New Zealand welcomed the government's announcement to downgrade the country's COVID-19 restrictions under the Orange settings.
The Auckland Business Chamber said the implementation of the Orange settings will give customers and visitors confidence in engaging with businesses.
"The Orange light will have an immediate and positive impact with the lifting of capacity restrictions that have hurt hospitality and events and clearly signal to customers that it is safe to re-engage," said the chamber's chief, Michael Barnett, in a statement.
"We have to make up for lost time and show the world that New Zealand is still on the map and offers opportunity and a lifestyle to attract the skills and money we desperately need to re-energise our economy," he added.
Meanwhile, Hospitality NZ has similar remarks towards the decision and welcomed the easing of restrictions, which was implemented ahead of Easter.
"This will make a difference to bigger venues, especially with the long Anzac weekend following, and will hopefully give people more confidence to get out and about for coffees and meals in smaller venues as well," said chief executive Julie White.
"It's very short notice for many, but better late than never, and I know they will do their best to welcome everyone back," she added. "The road to recovery for thousands of businesses will be slow but getting started is vital."
White also extended her gratitude to the public for their tremendous support that kept businesses afloat even amid the pandemic.
"Without your support during these testing times for us all, often going out of your way to visit our venues, have saved businesses, jobs, and kept communities going.
Read more: Businesses demand new traffic light settings
Workplaces under Orange
COVID-19 Response Minister Chris Hipkins said in a statement that under the Orange status, indoor capacity limits, as well as seated and separated rule for hospitality venues are lifted.
"Wearing a face mask at Orange is still important, especially with capacity limits removed," reminded Hipkins. "People are required to wear a face mask in many indoor settings. Next to being vaccinated and having a booster, face masks are our main defence against COVID-19 at Orange."
The government also said that employers can choose if they want their staff to be fully vaccinated as a condition for employment but cautioned that they need to have a health and safety risk assessment before imposing such mandates.
"Vaccinations can only be used as a measure if the risk of contracting and transmitting COVID-19 at work is higher than it is in the community," read the government's guidelines.
Employees are also urged to speak with their employers on how to operate at Orange, while employers are asked to consider measures that will protect their workplaces.
"If you are a business owner or manager, think about what steps you can take to protect your staff and customers, if there is a positive case of COVID-19 in your workplace," said the government.