Offering non-union workers more money than union members has seen a Dunedin company ordered to pay staff more than $50,000 in back-pay.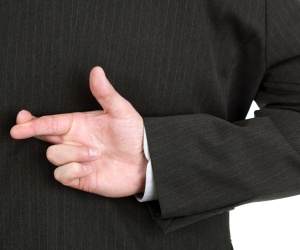 The Employment Court has ordered Dunedin-based mental health and disability services provider Pact to pay more than $50,000 to staff in back-pay, after offering union members a smaller pay rise than non-union workers during pay negotiations.
The
Employment Relations Authority
had earlier found that the company misled union negotiators and breached the collective agreement in the 2011 pay bargaining, the
Otago Daily Times
reported.
Pact appealed the finding in the Employment Court, but its appeal was rejected.
During the bargaining round, Pact told its staff that it could not afford more than a one per cent pay rise, backdated to November 2011, but wished it could afford to pay more.
But it then offered its non-union employees a two per cent pay rise, backdated to July 2011.
Judge Graeme Colgan said that Pact had acted in "serious bad faith" because it had "acknowledged repeatedly, and apparently solemnly, that it would have wished to have paid its employees…more than it said it was able and prepared to pay."
He said the workers were paid "very modestly for performing challenging and important social work" and that three years on from the pay negotiations, there were still "significant levels of dissatisfaction" among most of the organisation's workforce.
Pact was fined $5,000, half of which was to be paid to the court and the other half split between the two unions representing Pact workers.
It was also ordered to pay the 213 union members who were employed in November 2011 two per cent of their wages in back-pay, plus interest for late payment, for the period between July and November 2011, which added up to more than $50,000.