Figures from Statistics NZ show working mums take home around $5 less per hour than dads.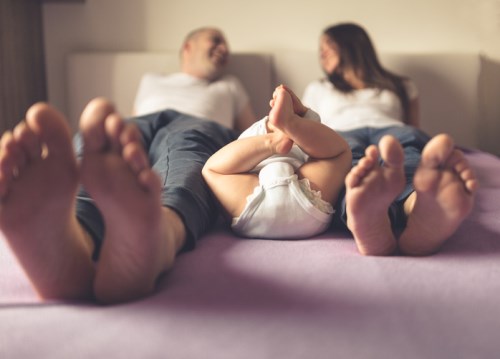 Kiwi mums are worth less than dads – at least according to the latest figures from Statistics New Zealand which shows fathers take home roughly $5 more per hour than their female counterparts.
The report – 'Effect of Motherhood on Pay' – found that the average pay gap between mothers and fathers currently sits at a worrying 17 per cent with dads earning an average of $28.30 an hour while mothers make $23.40.
In contrast, the pay gap between women and men without dependent children is just five per cent.
"The difference between the 17 percent gap in what mothers and fathers earn, and the five per cent pay gap between men and women without children, is significant," said insights manager Stephen Oakley.
Released this week, the report also points to other international studies which suggest mothers may earn less as a result of the extended interruptions to full-time paid work, often taken when first caring for a child.
Past New Zealand research has also suggested the effects of having children on mother's pay rates may reflect breaks from work and reduced work experience. Although some mothers may trade higher wages for jobs that fit better with being a parent, there is no strong evidence for this in New Zealand.
However, despite suffering a "motherhood penalty" it seems Kiwi parents are still financially better off than their childless colleagues. For example, mothers with dependent children earn more than $23 an hour, on average – almost $1 an hour more than men and $2 more than women without children.
Recent stories: