Organisations are spending billions of dollars in unnecessary compliance costs and are imposing rules which hinder productivity, a new study reveals.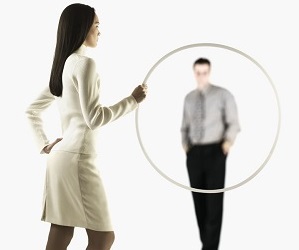 Companies are holding themselves back by creating too many rules for staff, according to a new report by
Deloitte
.
The report,
Get out of your own way: Unleashing productivity
, states that organisations need to reset their rules in order to access the full potential of their workforces.
Deloitte claimed in the report that an obsession with creating and conforming to rules is costing the Australian economy a quarter of a trillion dollars, with a price tag of $21 billion annually to administer within the private sector – and a report by the New Zealand government's Ministry of Health in 2010 said that "increased compliance costs" are related to "a loss of autonomy in determining priorities".
The report claimed that while self-imposed rules achieve much good, businesses have gone too far, imposing high costs upon themselves – it was suggested that many companies spend at least eight weeks worth of work just to cover the cost of administering and complying with rules.
The costs of these rules are not limited to causing financial depletion – according to the report, middle managers and senior executives are spending 8.9 hours per week complying with rules imposed by their organisations, with other staff spending 6.4 hours of their working week doing so.
HRD's recent Global HR survey, which reviewed responses from more than 4,400 industry professionals in the US, Canada, Australia and New Zealand, found that there is widespread caution around legislative changes, with smaller and mid-sized companies struggling the most to keep up.
One New Zealand-based HR executive commented: "We are facing huge H&S legislation changes and getting the business to buy into those and understand them fully is going to be challenging."
While another commented,
"Just having the stamina to stay in this profession and cope with the legislative changes is hard enough."
The
Deloitte
report suggested that companies renovate the rules they have in place using "the 5 Cs":
1. Cleanse
Start by slashing rules which are futile or simply absurd. Look first for those that generate high compliance costs while delivering little business value. To discover those, just ask the people who are most affected – your staff, especially those on the front lines – what the most pointless and restrictive rules are to them.
2. Challenge
Challenge your current rules. Stop asking "What could go wrong?" and instead ask "What must go right?". Many organisations spend too much time focusing on what could possibly go wrong, and then seek to impose rules to control every one of those potential issues. Given so much can go wrong, this can lead to a lot of rules – and it is often the sheer accumulation of those rules that creates the most problems. Focusing instead on what must go right allows for a dramatic reduction and simplification of any organisation's rules. It is also important to consider the impact of each rule on staff – rules must be easy to understand and follow, must not overlap with others, and in some cases staff must be clear about which rules have the highest priority.
3. Create
The next step is to create a culture and behaviours that are focused on both performance and compliance – aligning your organisation's rules with its business objectives. The key to successfully managing your rules is to identify and impose a balance between having too many rules and too few, while also focusing on quality.
4. Change
To get out of their own way, organisations need to change the way they set new rules and review old ones. Companies need to analyse whether their attitude to risk has changed, whether they are facing any different or greater risks, and how these can be managed in a streamlined way.
5. Capitalise
According to the report, following an upheaval and resetting of rules in the workplace, staff are freer to work productively. This allows employers to focus on maintaining a high level of productivity and engagement across all areas of the workforce.