As details emerge around the rate of failed drug tests in one particular area of the country, HRM takes a look into how big the issue really is.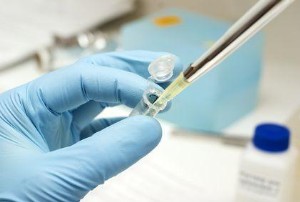 Allegations have emerged that alarming rates of jobseekers in the Bay of Plenty are failing pre-employment drug tests – but official figures show that the pass rate is actually relatively high.
This doesn't mean that drug testing is futile – one expert has advised employers to carry out the tests to reduce the possibility of accidents or litigation.
While one recruitment agency claims that up to a third of its clients are failing the tests, Drug Detection Agency (DDA) figures revealed that just 4.8% of all pre-employment drug tests in the Bay of Plenty were positive last year.
There is currently no legislation in place to either that either enable or prohibit drug testing in an employment context in New Zealand.
According to Kirk Hardy, CEO of the DDA, businesses increasingly want to implement drug and alcohol policies after a string of high-profile accidents and tragedies involving drug use – such as
a locomotive crash that occurred last year
when a KiwiRail driver was under the influence of marijuana.
"You have to consult and you have to explain to your team this is why we are doing it, it's a safety function," he advised.
"When you factor in the obligation under the new legislation for employers to ensure they take care to ensure their acts or omissions don't harm others, and the potential for them to be prosecuted for failing to do so, you see that the law has – or will have – some real teeth in this area," he told
The Herald
.
"One trend we are seeing is an increase in our hair testing services. This has been based around increased demand from professional type services such as accountants and lawyers ... It gives the employer approximately three months history of any past drug usage."
The
New Zealand Herald
reported that most of these results were coming from positive cannabis tests.
"About 20 to 30% fail depending on the sort of roles," Phil van Syp, managing director of 1st Call Recruitment, told
The Herald
.
"We do a lot of roading and people seem to think that it is ok," he added. "None of the staff that work for me are allowed to be under any influence ... We also have post-accident testing done and if they refuse they are instantly dismissed."
Van Syp said that of the 30 to 40 people tested each week, around six to eight would ordinarily fail.
Teisha Pihama, director of Encore NZ – a recruitment agency for the civil engineering and transport industries – said that her clients had a higher pass rate because they tended to already be in employment.
Less than 10% of those tested by Encore failed the test that was capable of detecting six substances.
Encore's Tauranga branch reportedly tests around 80 people each month as a part of its policy.
Pihama also noted that ACC rates could be reduced for companies that had a drug testing policy in place.