New Zealand is one of the best in the world at harnessing the talents of older employees, according to one global study.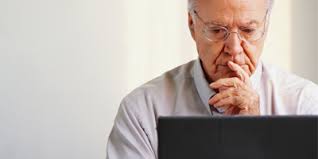 Thousands of organizations around the world are failing to harness the talents of their older employees but it seems they could learn something from Kiwi companies after a global survey revealed New Zealand is a leader in the area.
"The latest Index findings clearly show that New Zealand is consistently well ahead of the pack when it comes to supporting older workers," says Scott Mitchell, consulting partner at
PwC
.
The professional services network released its Golden Age Index today, citing New Zealand as one of the best OECD countries in terms of harnessing the economic power of workers over the age of 55.
Second only to Iceland, New Zealand boasts a growing employment rate for those in the 65-69 age bracket, with this percentage almost doubling since 2003.
Stephanie Clare, CEO of Age Concern NZ, welcomed the news.
"New Zealanders are becoming increasingly aware of the skill set an older person can offer," she told HRM. "As a country, we tend to honour pioneers and ground breakers in the work place – older workers have often had years of experience in a particular role and can be a source of great knowledge for younger people learning their craft."
Despite the success, Mitchell says there is still a way to go for many New Zealand businesses.
"There is still more for businesses to do to support mature workers," he stressed. "Flexible working arrangements are a start, but we really need to see a cultural change as the number of older workers in New Zealand is projected to grow."
The report included a number of key policies that companies and policymakers can pursue to improve on these rankings.
Encouraging later retirement
This could be achieved through pension reform or by creating other financial incentives that encourage workers to continue working past the official retirement age.
Policymakers could focus on promoting lifelong education and training, which could upskill older workers and thus potentially reduce unemployment of older workers.
Reducing employment barriers for older workers
Public policy could place an emphasis on tightening regulation around labour market discrimination against older workers.
More like this:
KiwiRail in court over union complaint
Are you at risk of groupthink?
Inside BMW's 'intense' approach to staff feedback