The ERA recently reimbursed a woman after she was denied paid parental leave when she adopted a child. HRM speaks to a legal expert about how to ensure you meet obligations if an employee is adopting.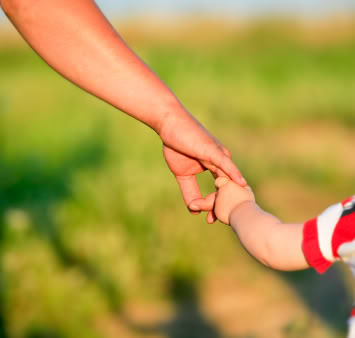 A woman who was denied paid parental leave when she adopted a child has been awarded payments for her leave after she took the case to the
Employment Relations Authority
.
Cathryn Grey applied for paid parental leave before her son was born, but her application was denied by the Ministry of Business, Innovation and Employment (MBIE).
Grey was self-employed as a child carer as a part of Porse In-Home Childcare, and was waiting to adopt a baby due to be born on 10 November 2013.
Grey stopped working on 1 September, with her timesheets showing that she was paid $437.50 on 18 August and $59.50 on 1 September.
However, the following month the MBIE told her that she was not eligible for the payments as she had not worked since 19 August.
Michele Ryan, authority member of the ERA in Wellington, said that the MBIE had misinterpreted the legislation that states a self-employed person must work at least ten hours per week before taking leave in order to gain eligibility for the leave to be paid.
In a decision published this week, Ryan clarified that Grey stopped working over seven weeks prior to assuming care of the baby.
According to the Parental Leave and Employment Protection Act, this was too early for Grey to finish working, but if she had put her application for payments forwards later it would have been accepted.
Ryan found that a self-employed person need only prove that they had worked an average of ten hours per week – which Grey's timesheets did.
HRM
spoke to Blair Scotland, partner at Dundas Street law firm, who shared some advice on the best practice for employers who have an employee who is due to adopt a young child.
"The key thing that this case shows is that the Parental Leave and Employment Protection Act 1987 is a complex and difficult piece of legislation to interpret, even for the agency tasked with interpreting and applying it," he said. "It also highlights the power that the Employment Relations Authority has to correct procedural errors made by an applicant to enable eligibility for payments where otherwise the person would have no entitlement."
"Although this case involved a self-employed person, when an employee advises their employer that they are intending adopting a child who is under 6 through a formal legal process in New Zealand, that employee will potentially have the right to take parental leave and have their employment protected," Scotland added. "A good starting place for information on entitlements and obligations is MBIE's website, particularly its "Parental Leave Calculators"."
He advised that this website provides easy to understand guidance on entitlements, the forms employers and employees are required to complete and timeframes for filing them.
"Common areas where employers get caught out is not understanding their obligations in terms of providing appropriate documentation to employees, not keeping an employee's job open for them while they go on parental leave, or trying to restructure the person out why they are taking the leave," Scotland told
HRM
. "These areas can all end in trouble for an employer that can be avoided through seeking information and advice before acting."