The Court of Appeal has heard that an Employment Court decision about how lieu days are accrued could have a high cost for a Southland smelter and possible effects for other employers.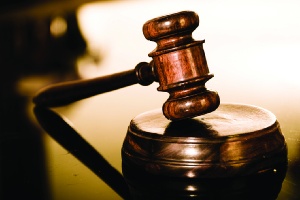 Southland company New Zealand Aluminium Smelters is seeking leave to appeal an Employment Court decision about the accrual of leave days, which it believes could cost it millions of dollars.
It could have a similar impact on organisations like Air New Zealand and the Fire Service, the Court of Appeal was told.
The
Dominion Post
reported that last year, a group of smelter workers who were members of the Engineering, Printing and Manufacturing Union took a case to the
Employment Relations Authority
about the accrual of lieu days for employees working 12-hour shifts.
According to the ERA decision, the workers were covered by three different individual employment agreements, introduced in 1991, 1995 and 2000.
The company introduced 12-hour shifts, increased from eight-hour ones, after the first agreement was adopted and the workers claimed that the smelter had since incorrectly calculated their lieu entitlements.
ERA member Mike Loftus found that the workers were entitled to receive 12 hours' pay for each day granted in lieu of a public holiday.
The company appealed the decision in the Employment Court in December, but the appeal was rejected in May this year, the
Post
reported.
Dundas Street Employment Lawyers partner Susan Hornsby-Geluk told the publication that the case was significant and employers would be watching it with interest to see if the company was granted leave to appeal.
She was quoted as saying that some of her clients were looking at how the Employment Court decision could apply to them.
"Even if the particular contractual arrangements are different, the principles that flow from this case will be broadly relevant."