A meat works company, which has now been prosecuted three times for serious harm incidents, has been ordered to pay a fine and reparations after an employee was left with life-long injuries.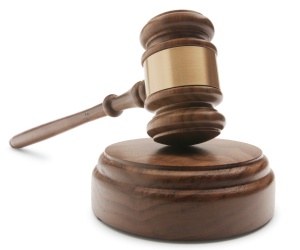 Failing to take all practicable steps to ensure the safety of an employee has lead to meat works company Riverlands Eltham Limited being fined $57,949 and ordered to pay reparations of $15,000.
The company was prosecuted over the incident in which a worker's left hand was caught and trapped in a machine. The employee's hand was crushed and lacerated, leading to surgery and a five-day stay in hospital.
The worker was originally employed to scan ear tags. But on December 3, 2013, the 17-year-old employee, who was on his third shift, was operating a hoof nail removal machine unsupervised. He had not been adequately trained on this machine even though other staff had had extensive training.
While he was cleaning the machine he accidentally activated a foot pedal and his hand was drawn into the machine. He had to reach around with his right arm to push the emergency stop button, then had free his hand himself as he couldn't get help.
After the incident the employee was driven to an after-hours medical centre instead of an ambulance being called. He then sat at the medical centre for 40 minutes without pain relief.

He continues to suffer ongoing pain and acute carpal tunnel syndrome.
WorkSafe New Zealand's Chief Inspector Investigations, Keith Stewart, said this is Riverlands' third prosecution for a serious harm incident relating to injuries caused by machinery.
"This machine came with a hazard report that specified how placing hands in the rollers was a risk. The rollers remove nails from beef hocks by gripping and ripping nails from the hoof," Stewart explained. "Riverlands' own internal hazard and risk assessments noted that the rotors of the machine were an issue and could cause 'laceration/bruising/crushes'.
"Riverlands' should have eliminated the hazards by guarding the machine and adequately training and supervising all staff. The employee had neither so he now has to live with a life-long injury due to Riverlands' failings."