An organisation has been ordered to compensate an employee it fired over a positive drug after the ERA ruled it had no right to carry out the test.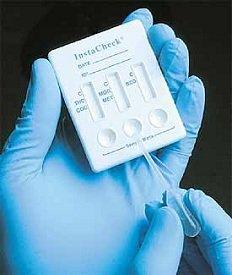 A man who was dismissed after testing positive for cannabis has been awarded $13,000 after the Employment Relations Authority ruled his dismissal was unjustified.
Shaun O'Connor was employed at Ballance Agri-Nutrients Ltd for eight years. Prior to his dismissal he had received two warnings – one for smoking outside of designated smoking areas and a final written warning for dumping rubbish at the Mt Maunganui site where he worked.
In December 2013, O'Connor and his workmate Aaron Brown went to a shopping centre during their lunch break in O'Connor's car. O'Connor said the two went their separate ways to pay their bills and while waiting for Brown to return he smoked a cigarette in his car.
The next day the pair were called to a meeting with supervisor Alex Beck who told them he had received a phone call from a member of the public, who claimed to have seen the pair smoking marijuana in O'Connor's car the day before.
O'Connor explained he had been smoking a cigarette, however the pair were told they were required to take a drug test, and a refusal to do so would amount to serious misconduct.
O'Connor told the ERA that as he was on his last warning, he felt as though he had no choice but to undertake the test. The test showed a non-negative result for cannabinoids, and O'Connor was suspended on pay until tests were verified.
At a disciplinary meeting O'Connor said he had smoked cannabis at home, but denied smoking at work, the authority said. Ballance however, as a result of his test results which were positive for a low level of cannabis, dismissed O'Connor for serious misconduct.
Ballance told the ERA the decisions to dismiss O'Connor was open to it as a fair and reasonable employer as he failed a drug test which constituted serious misconduct. Beck said O'Connor displayed unusual behaviour on the day the meeting was called and appeared agitated, leading him to believe a drug test was warranted.
Authority member Anna Fitzgibbon said Ballance did not have the grounds to request that O'Connor undergo a drug test.
"A complaint from the public did not entitle Ballance to require a reasonable cause test. The location of Mr O'Connor's car at Central Parade during lunchtime also did not entitle a reasonable cause test," she said.
Fitzgibbon said that in the lead up to December 13 O'Connor worked as usual without incident and neither his supervisors or colleagues questioned his ability to work. Therefore she did not accept evidence that O'Connor was acting in a manner which allowed for a request to undertake a reasonable cause drug test under Ballance's Policy.
"At the Authority's investigation meeting, Mr Piper referred to a 'zero tolerance' policy to drug and alcohol use as justifying the finding of serious misconduct and consequent dismissal. However, nowhere in the policy is there a reference to 'zero tolerance' to drug and alcohol use. However, there are references to education and where necessary rehabilitation and testing for drug and alcohol use. Such references are incompatible with 'zero tolerance'. It was not open to Ballance to find serious misconduct on this ground," she said.
O'Connor was awarded $10,857 for lost wages, and $3000 compensation for humiliation, loss of dignity and injury to feeling.