Pizza Hut is looking for their next #keeperofthehashtags, but you only have 140 seconds to apply.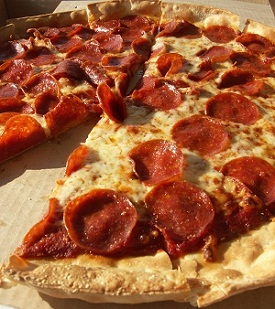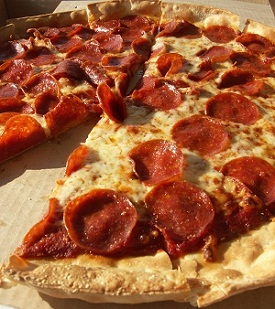 "Do you think in 140 characters? Are you the #keeperofthehashtags? Master of Memes?...then you might just be what we're looking for!" This is the intro to Pizza Hut's new recruitment video that is part of their campaign to find a new social media manager – or as they call it, 'Manager of Digital Greatness.'
In addition to the video, the company has launched a new hashtag – #becauseimgreat – to drum up interest in the campaign. But the most innovative element of their strategy is the interview format they are proposing. Interviews for the next 'Manager of Digital Greatness' will be just 140 seconds long in a nod to the 140 characters in a Tweet. This is how long applicants will have to show and tell Pizza Hut's interviewers why they are a great fit.
The company wants applicants to be able to demonstrate that they can deliver in the hyper fast-paced world of social media. "It's the modern day elevator speech," Doug Terfehr from Pizza Hut told Forbes. "The time you have to tell a story, engage a customer or leave a lasting impression on someone socially has shrunk to seconds.
"This social media maven will be responsible for leading the digital and social agencies on the quest to create breakthrough (and breath-taking) work that brings the Pizza Hut digital strategy to life," the job description reads. More prosaically, it requires you to have a Bachelor's degree in marketing or a related field (although a Master's degree is preferred), five or more years' experience in digital advertising, marketing or a related field, and a demonstrated ability to manage teams and projects.
If anyone is interested in the job, interviews will be held this Sunday, March 10, at the Austin Hotel. You might just be able to make it.
Watch the video here.