Find life as an HR professional too stressful? You might want to consider one of these careers.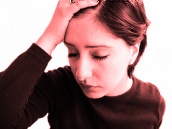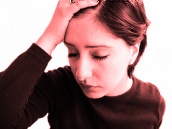 If you find life as an HR professional stressful, then you may want to consider switching to, or at least daydreaming about, one of these careers. This list of the ten least stressful careers for 2013 was compiled by CareerCast, a North American employment website.
CareerCast assembled the list by analysing the relevance of 11 stress-invoking demands that may come with the job. A range of points was matched with each demand, with a high score representing that it was significant part of the job, a low score that it was minimal, and no score that it wasn't required at all.
The demands included:
Travel
Growth potential
Deadlines
Working in the public eye
Competitiveness
Physical demands
Environmental conditions
Hazards encountered
Own life at risk
Life of another at risk
Meeting the public
The top ten least stressful careers:
1. University Professor (stress score: 6.45): CareerCast identified this profession's high growth opportunities, low health risks, decent pay, and the fact that kids want to be in your class as elements contributing to its low stress. Median salary: $55,000*
2. Seamstress/Tailor (6.5): A peaceful environment free of distraction landed seamstresses (!) the second spot. Median salary: $40,000
3. Medical Records Technician (7.5): Office work in a stable industry (healthcare). Median Salary: $40,000
4. Jeweller (8.26): Work away from the public spotlight, and for yourself. Median Salary: Unknown
5. Medical Laboratory Technician (9.28): An environment free of distraction that allows you to get on with your research – away from the public eye. Median Salary: $55,000
6. Audiologist (9.35): CareerCast describes the audiologist's work environment as 'pleasant' and the clients as 'passive.' They also note that audiologists generally get to set their own hours. Median salary: $95,000
7. Dietician (10.24): Help fight win the war against obesity! Median salary: $55,000
8. Hairstylist (10.41): While salaries can be low, according to CareerCast, and you work in a fast-paced environment, you have the chance to interact with a range of customers and make friends (as long as they like what you do). Median salary: $40,000
9. Librarian (10.58): "A peaceful atmosphere and unlimited access to literature makes librarian a welcoming career option for the bookish," according to CareerCast. Median salary: $65,000
10. Drill Press Operator (11.32): Work that holds little danger and allows you to work at your own pace. Median salary: $36,000
*All figures for salaries are taken from TradeMe's salary guide (some relate to the industry, rather than specific job title, if the latter couldn't be found).