With the preliminary lineup for the 2017 National HR Summit now live, take a first look at who will be speaking at next year's event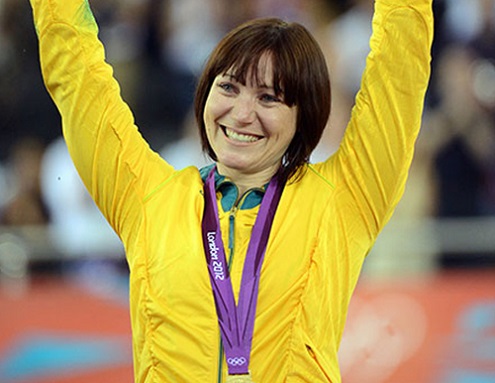 The preliminary program for the 2017
National HR Summit
is now live.
Returning to Luna Park Sydney on 29-30 March to mark its fifteenth year, the National HR Summit will focus on the most crucial and complex people management issues facing the industry today. A choice of two conference programs will enable HR professionals at all stages of their career to expand their leadership skills in key areas and enhance their ability to lead and deliver effective change.
Fresh from leading the Australian team at the 2016 Rio Olympics as Team Captain and flag bearer, track cyclist champion Anna Meares headlines the 2017 speaker line-up with inspirational insight into her journey to success. Considered by many to be the greatest cyclist of all time, in Rio Meares became the first Australian athlete ever to win four medals in four Olympic Games.
One of Meares' most remarkable achievements was her silver medal in the sprint at the Beijing Olympics in 2008 – Australia's only track cycling medal of the Games – just seven months after she broke her neck in a horrific crash at a World Cup meet.
The lessons Meares has learned throughout her cycling career – passion and focus to achieve goals, dedication and hard work – are themes that will resonate with all HR professionals.
"Success is not about staying undefeated," says Meares. "It's about how you also handle the wins and in particular the defeats – that's what makes a true champion – on the track and off it."
Other speakers at the 2017 National HR Summit include mental health commissioner Lucinda Brogden; Chris Blake, Executive General Manager of Corporate Affairs and People at
Australia Post
; Deloitte HRD Alec Bashinksy and more.
Based on attendee feedback, the 2017 program has been designed to feature more panel discussions, interviews and "TED talk"-style sessions to promote interaction and stimulate industry debate on topical issues. More program updates and announcements will be available on
HC
in coming weeks and months.
Online registrations for the National HR Summit are now open with an introductory Super Saver offer available for a limited time while teams of four delegates or more also qualify for special discount rates.
For the latest program updates and to register, visit
www.hrsummit.com.au
.