New Zealand the only bright spot for wage increases.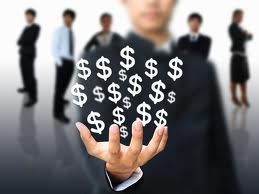 Salaries for top-tier human resources directors remain static across Australia and New Zealand, according to specialist recruitment agency Robert Walters 2014 annual salary survey. The only bright spot for HRDs looking for a salary boost is in the New Zealand capital Wellington, where salary expectations have increased by around $NZ30,000 year on year.

This is in line with overall market expectations, the survey found, with salaries either static or growing by a mere 1% in the last 12 months, keeping pace with inflation.

The survey found, however, HR directors with experience in change and restructuring are in demand, and may be able to claim salaries at the top of the band for their profession.

The wage stasis is also reflected in employees demanding non-salary incentives, said Robert Walters director Erica Lindberg. These non-salary items can include more flexible working hours, health, automobile or childcare benefits, or the ability to work from home.

"If it's a matter of an extra $5000 or a non-salary benefit, many employees will choose the former," Lindberg told HC.

Human resource directors looking to maximise their actual salary are still best to look in Sydney, where the average pay ranges between $200,000 and $300,000, the highest of mainland states and New Zealand. The survey did not analyse HRD wages in WA, SA, Darwin or Tasmania.

The lowest of the mainland salaries were, surprisingly, in Melbourne, with expectations between $180,000 and $220,000 for a top-tier HRD. Brisbanites can expect higher wages, with RW finding HRDs being paid between $200,000 and $250,000.

Across the pond, HRDs in Auckland can demand between $NZ150,000 - $NZ200,000 while colleagues in Wellington can earn up to $NZ250,000.
The full results of the RW survey are available in the Apple app store and the Google Play store. Search Robert Walters Salary Checker.