HRD speaks to one of the finalists of the Australian HR Awards about their reward and recognition programs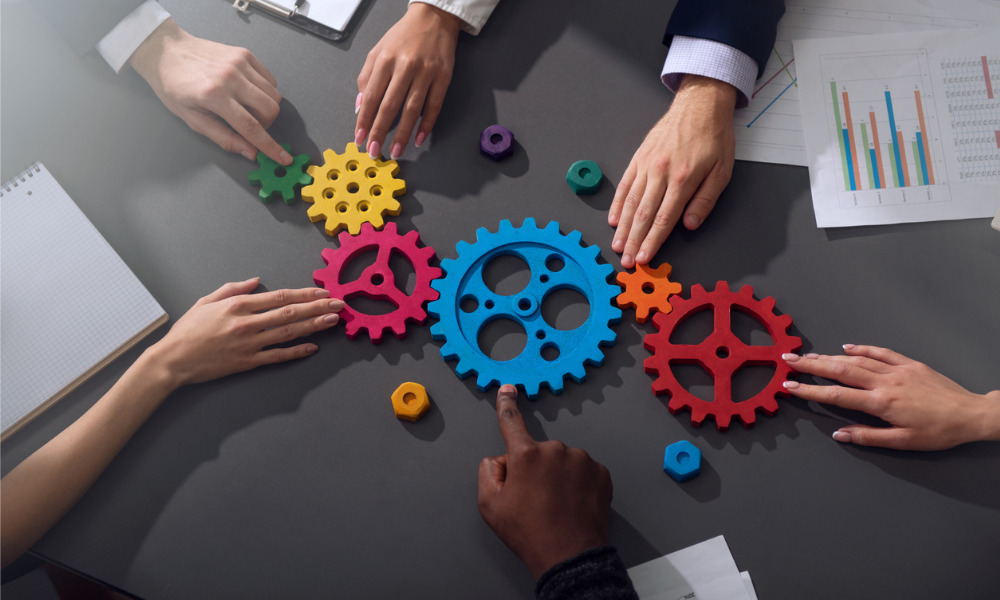 Employee recognition is not a complicated concept, but there's a lot of evidence to suggest that it's extremely powerful.
Research by Gallup found that by doubling the number of workers they praise on a daily basis, organisations will experience a 24% improvement in quality and a 27% reduction in absenteeism.
Worryingly, statistics also show that many employees report a widespread failure in recognition efforts. Only 51% of workers were satisfied with the recognition they received after a job well done, according to Sirota Consulting.
However, one organisation that has excelled at making employees feel appreciated is Employsure, whose efforts earned it a spot as a finalist in the 2020 Australian HR Awards for Best Reward and Recognition Program.
Jessica Everitt, Talent Projects Manager at Employsure told HRD that the company are a "values-led business who pride themselves on living and breathing their values day-to-day".
"Our reward and recognition programs help us recognise those right behaviours and ultimately maintain our culture," said Everitt.
"We want to ensure we richly reward individuals who meet those expectations and are helping us get closer to achieving our mission and goals. Our people are our product. We know that if our people are engaged and feel connected to our culture, they will deliver an exceptional service to our clients."
One aspect of Employsures's R&R strategy that Everitt is particularly proud of is the Ambassadors' Club, which high performing employees join after hitting their two -year anniversary with the business.
READ MORE: Why you should separate recognition from reward
Employsure Ambassadors receive significant additional benefits such as extra annual leave, monetary contributions towards 'being better' outside of work, paid scholarships and even paid sabbaticals. They also receive a personalised bobble head of themselves, plus are invited to help contribute to Employsure's future strategy through attending special offsites and participating in their internal 'Shark Tank' competitions.
"Employees look forward for their Ambassadors welcome ceremony for months and it's an emotional moment being welcomed into the Club. Our Ambassadors are just that – they are Ambassadors for our Values and what we stand for as a company," added Everitt.
"We look on with pride if our Ambassadors eventually leave Employsure to go onto bigger and better things.
"We keep in touch with all of our Ambassadors Alumni through yearly Alumni events and have on occasion welcomed Ambassadors back to the business after a year or two away."
Since the onset of COVID-19, Everitt said that the company's number one focus has been on preserving jobs, and as a result some of their R&R offerings have been placed on hold until the financial impact of the crisis becomes clearer.
READ MORE: Employer branding must be linked to reward
"This year has impacted many people's priorities and we have reacted accordingly. We have been completely transparent on this with our employees"
For example, Everitt said Employsure have developed and rolled out a new flexibility strategy, are increasing offerings related to mental and physical wellbeing, and have transitioned in-person rewards to being delivered remotely.
In the pre-COVID era, Employsure would celebrate anniversaries by having their Leadership Team hand out anniversary mugs with personalised messages from their Managing Director.
This has since been replaced with a phone call from a Leadership Team Member and a recognition post on Employsure's Workplace by Facebook internal comms platform.
It's a wise move, as research shows that recognition by top leadership means a tremendous amount to employees. A Gallup poll found that 24% of employees say their 'most memorable recognition' came from the CEO with the study concluding that employees will remember personal feedback from the CEO – "even a small amount of time a high-ranking leader takes to show appreciation can yield a positive impression on an employee".
Undoubtedly, the results for Employsure have been overwhelming positive, despite the restrictions of WFH.
"We still receive record positive feedback in our monthly pulse surveys that we continue to respond appropriately to the crisis," said Everitt.
Everitt offers three steps for HR professionals looking to build a successful R&R strategy:
Make sure your R&R strategy is aligned to the behaviours and performance you want to drive. For example, it is counterproductive offering rewards for quantity of business development meetings, when actually what you want to encourage is conversion i.e. meeting quality
Make it personalised – reward employees with what is most important to them. Consider your workforce demographics and regularly ask employees for feedback and input.
Make it true to who you are as a business. We are a young, performance-focused company with a young workforce so our R&R is tailored to that – our R&R programs are fun, simple and all linked to high performance.
The Australian HR Awards take place on 3 December 2020. To register, click here.