Panel included more than 30 business leaders, experts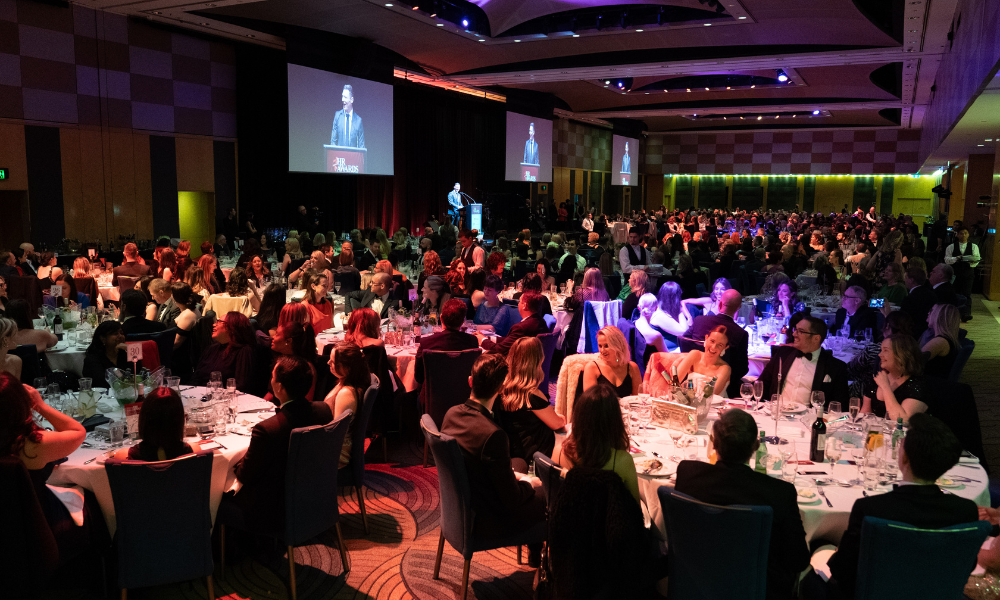 Earlier this month, HRD Australia hosted its annual HR Awards to celebrate the achievements of human resources professionals and teams around the country.
The event covered 20 categories including HR Director of the Year, HR Manager of the Year and a variety of team and company awards.
Brisbane Airport Corporation won the Employer of Choice (100 – 999 Employees) award on the night.
"Winning the award is just a testament to how well our HR team has done in creating an environment where employees can thrive and we're really proud of that," Kate Walder, human resources manager at Brisbane Airport Corporation, said.
And congratulations once again to this year's winners.
Thanks for judges
The judging panel included 34 business leaders and experts from across the human resources sector.
HRD Australia would like to thank the panel of judges who contributed their time to cast their votes for the awards.
The judges included:
Jodie Beeson, Principal, Beeson HR Consulting
Natalie Britt, Chief People, Safety and Environment Officer, Tomago Aluminium
Linda Carroll, Chief People Officer, Affinity Education Group
Veronica Carroll, Director of People, HPX Group
Nadine Castle, Director, The Culture Group
Fiona Corbett, Workplace Advice National Manager, Australian Business Lawyers & Advisors
Gillian Davie, Head of HR, AMP Australia
Victoria Doherty, Chief Human Resources Officer, Export Finance
Kirsten Edwards, Global Head, People Data and Analytics, Rio Tinto
Josh Faulkner, Director Employee Experience, People and Culture, NSW Department of Customer Service
Jessica Furolo, Chief Human Resources Officer, Merivale
Jim Grant, Partner, Jim Grant & Associates
Peter Hartnett, General Manager People & Culture, Sanitarium Health and Wellbeing
Leigh Hillier, Head of People Operations, BAE Systems
Kiersten Hocking, Head of Learning, Capabilities and Training Standards, Transdev Australasia
Dr Selvi Kannan, Academic & Course Chair Management & Innovation, Victoria University Business School
Kaylene Little, Head of People & Communities, Tassal Group
Kristal Lowe, Chief People and Culture Officer, Metro North Health
Patrick Medd, Director Global Learning – Consulting, EY
Kendra Parker, Director, Global Employee Experience – Future of Work
Avanade
Betania Passos, VP People, Octopus Deploy
Jill Rezsdovics, Chief People Officer, The GPT Group
Simone Robards, Director People and Performance, City of Canterbury Bankstown
Sarah Sammut, Global Director People and Culture, Willow
Lyndsey Scott, Area Director of Human Resources – State of Qatar, Sultanate of Oman & State of Kuwait, Hyatt Hotels Corporation
Simone Shugg, Chief People Officer, Nearmap
Robert Tanti, Chief People Officer, Opal
Jo Keiko Terasawa, Head of Inclusion and Equity Program, APAC, Google
Kellie Tomney, Future of work Speaker and executive Coach, KellieTomney.com
Amie Wallis, Head of People & Culture, Australian Olympic Committee
Belinda Watton, Executive General Manager Services, Yurika
Amy Watts, Vice President Talent & Culture, Accor Apartments & Realty
Anna Wenngren, Chief People Officer, SafetyCulture
Jane Wright, Director and Principal, Workdynamic Australia
The team at HRD Australia would also like to extend its appreciation to the attendees, sponsors, and all others who supported the event.