Are the misconceptions of talent assessments potentially sabotaging their effectiveness?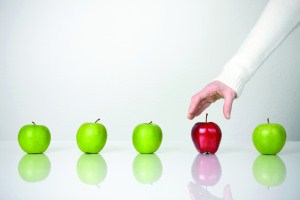 Samantha Hickey, Talent Practice Director at CEB, explores how the misconceptions of talent assessments could be sabotaging their effectiveness
For decades organisations have been using assessments to help hire the right talent. Within that time, the perceptions of assessments has changed as conflicting insights about their worth continue to surface.
Tests are used to determine how individuals think and solve problems, their workstyle behavioural and preferences, their values, and the natural aptitudes they possess. Science-based
assessment tools – with
human interpretation of the results
–
are proven to be far more reliable for recruitment, development, and promotion decisions, than human judgement alone.
As an organisation who has been studying assessments and best practices for over 30 years, CEB has seen and heard all of the inconsistent information about the value of assessments.
Like most myths, these stem from
practitioners
either deploying the wrong assessment tools, using them incorrectly, or misinterpreting the results.
We have explored
some of these most common misconceptions about talent assessments and offer practical advice for countering the untruths.
Myth 1: Assessments don't add value
Fact:
Decades of research shows that assessments are proven to be the strongest predictor of job success. They are also still the most accurate tools for identifying the best-fit and highest-potential candidates based on an organisation's unique role requirements.
Assessing candidates' knowledge and skills is just one part of the talent picture. Increasingly organisations are using assessment data to gain a more holistic view of the workforce; including evaluating an individual's capacity for change, collaboration and leadership.
Myth 2: Assessments are hiring tools
Fact:
Identifying the right people for a role can be labour and resource intensive yet despite this, one-in-five decisions are considered a poor choice.
Using assessments helps minimise the risks of making the wrong people decisions, whether it's hiring, promoting or reshaping teams.
The real value comes from using insights derived from assessment to understand the capabilities of teams. This provides a source of information on strengths, development needs, and limitations at a group level to determine how ready the firm is to change strategy.
Myth 3: Assessments scare off candidates
Fact
: It's actually the lack of transparency in the application process (not knowing the steps involved, why assessments are used, and what the outcome of their tests are) that deters candidates from applying for jobs and not the assessment process itself.
The reality is, most people have a negative recruitment experience because information is not made available to candidates; the day-to-day requirements of a role are at best inaccurate, while most candidates don't hear back from an employer after submitting an application.
Companies must be more transparent with applicants about the stages in their recruitment cycles and the effort they will need to put in at every stage. This results in a more positive brand experience for the candidate and a more qualified, higher-performing applicant for the employer.
Myth 4: Assessments can be faked
Fact:
Robust assessments are designed to detect and expose cheating. While information in CVs and interviews can easily be embellished, if candidates attempt to manipulate their responses or try to hide their true preferences during tests, their consistency score will be low.
It's not easy to cheat at an assessment; credible assessment providers have built-in safeguards to detect and reduce the risks of cheating.
Ultimately test-takers that intentionally falsify answers, only serve to cheat themselves into poor-fit roles and high job dissatisfaction.
Myth 5: ROI on assessments can't be measured
Fact:
HR organisations need to be able to quantify the business impact of talent acquisition. This includes employee productivity, job performance, future potential and engagement.
Through assessments, talent teams can consistently measure and collect key data to prove value on all recruitment and development initiatives.
Not only does HR need to report on the operational process, such as how many assessments have been completed, for which roles, and in which parts of the company, but they also need to validate the business impact of assessments by connecting assessment insights to data captured from other talent programmes.
By aggregating outputs from assessment processes, HR can provide crucial intelligence on the capabilities (and limitations) of the workforce to shape talent strategy in line with business strategy.