Sharon Davies outlines what might lie ahead for recruiters in Australia and New Zealand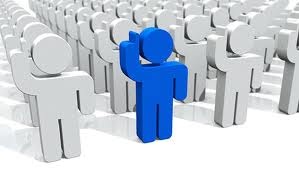 Sharon Davies outlines what might lie ahead for recruiters in Australia and New Zealand
Can you believe how fast 2016 went by? We're already well into January and Christmas has come and gone.
With the end of the year approaching, now is a good time to look at what has and hasn't worked in the past 12 months. And very importantly, what should you start doing in the new year to bring your recruitment strategy up-to-date?
Let's take a look at three trends that will change the recruiting game in 2017.
1. Social recruiting
Posting an ad on job boards is no longer always enough to find a range of quality candidates. Social media is quickly becoming a prime channel for placing adverts and attracting candidates.
For example, we've found traffic from
Facebook
ads to a company's website is much higher, at an average of 17%, than those from traditional job boards, at only 2%.
Here's three ways you can use it:
Post an ad on one of your usual channels, and share the link on all your social media networks (Facebook, Twitter, LinkedIn, etc.) encouraging your connections to share as well
Use Facebook as an advertising platform. It's surprisingly affordable and allows you to target a very specific profile of potential candidates while promoting your employer brand
Build a Career's Page that all your ads will point to, which showcases why you're such a great place to work for.
2. Programmatic recruitment
This practice takes social recruiting one step further. It's a form of highly targeted digital advertising that displays ads to candidates based on their demographics, interests and consumer preferences.
Using this will allow you to target the 80% of the talent pool that are passive job seekers by getting the message to them while they're in a relaxed state. With our first run of programmatic recruitment campaigns, we've seen click-through rates reach 1.5%, compared to the 0.02% market average.
For recruitment, this is huge, because so often when you're listing on a job board, you're only getting in front of those active job seekers and the ad is being seen by people it wouldn't apply to. Through programmatic advertising, you'll also get in front of people who haven't even thought of looking yet, thus widening your talent pool.
3. Goodbye recruiters, hello DIY!
With such amazing online tools now available to you, it's becoming so easy and affordable to handle your own recruitment needs. Recruitment agencies could become a thing of the past, as technology connects candidates to employers directly.
And actually, candidates themselves are becoming wary of recruiters. The feedback I hear constantly is that they rarely get any feedback from the recruiters they apply through. They're kept in the dark with where they stand; even after an interview they may get very limited context as to why the job has gone to someone else.
This means candidates are less inclined of going through recruiters, or applying to jobs posted by them. In turn, this means you may be missing out on top talent by going through a recruitment agency compared to if you were to do it yourself.
About the author
Sharon Davies is the founding director of
Talent Propeller
, an innovative, online recruitment solutions provider operating across Australia and New Zealand. Talent Propeller has a focus on harnessing technology, developed in-house, to help identify and hook top talent.