Undergoing rapid employee growth? Now is the critical time to get your recruitment processes running as effectively as possible, writes Sreelesh Pillai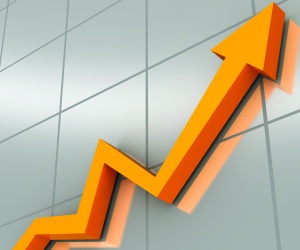 Undergoing rapid employee growth? Now is the critical time to get your recruitment processes running as effectively as possible, writes Sreelesh Pillai

A great company is built on great talent, and for this very reason, hiring teams can take an immense amount of time and effort with their hiring process. This is especially true for high-growth companies that tend to see their headcount skyrocket year-on-year. For example, when Freshworks launched its first product, we were six people in a room. In just eight years, we have grown into a global company with 1,300 employees across five locations, and more than 150,000 customers across 145 countries.
A recent study by the Harvard Business Review revealed that 80% of employee turnover occurs due to faulty hiring decisions. As we all know, onboarding new staff members costs money, so it's vital to get it right first time. Companies that are in the early stages of growth need to nail their hiring practices as future profitability will hinge on having the right team in place.
Many companies often start out as a handful of people in a room and soon balloon to hundreds. I was the company's seventh employee and along the way I've learnt some lessons that I'd like to share.
Potential over experience: The first mistake that many startups make is that they focus too much on searching for the right experience, especially during the first two years. Instead, one needs to focus on talent and potential. Freshworks focused on hiring individuals who had the aspiration and the talent, even if they lacked the experience. As staff members settle into their role they gain experience and pick-up the necessary skills, however you cannot teach talent. Look for smart people with drive and ambition - the rest will follow.
Referrals by the A-team: Once you're confident in your new hires, use their network to expand the team. A referral-based recruitment strategy is great for building out your team with individuals who come recommended. Make sure to reward those doing the referring, this will encourage them to feel invested in the hiring process and to keep to referrals coming.
Media exposure: For newer companies, it can be a challenge to attract talent simply because your brand is not particularly well-known. To fix this, the senior leadership team needs to be invested in marketing and PR. Good news such as product launches, funding rounds and senior hires should be publicised widely. Social media is great for this, ensure that your LinkedIn and Twitter profiles are set up and sharing relevant and timely content. This will help your brand to tell its story and get in front of new talent.
Leverage Tech: Technology runs throughout our professional lives helping us achieve a multitude of tasks. The hiring process is no different. There are a range of software tools on the market that can greatly streamline the hiring process, so leverage them. Something we use to screen potential developers is HackerRank which offers competitive programming challenges. It helps us test the skills of potential employees in a realistic scenario, ensuring that we hire the best talent. Another important step for us was the launch of Freshteam last year, a CRM for recruiters - born out of our own experiences and frustrations with the hiring process. We needed to free our recruiters up from operational details such as organising interviews, managing emails, so they could focus on what doing what they do best - building quality talent pipeline and recruiting. Recruitment software can bear the heavy load and handle much of the admin associated with the hiring process, allowing HR teams to more effectively do their job.
Even when you've hired someone talented and done so with the strategic use of technology, the job is not complete. Once you've found the right staff, keeping them is the next challenge. Businesses need to ensure that new hires are thoroughly on-boarded and are constantly given the support and training to achieve their true potential. Each member of staff is an individual, so remember to treat them as such. Management styles should be flexible while staying true to the culture of your business.
With high-growth companies, there is a danger that rapid changes in team structure can leave some individuals feeling alienated as the workplace shifts around them. Here, the key is to create a strong culture that focuses on supporting staff development and having management that has the time to listen and learn.
Hiring and talent management doesn't need to be a headache. By having the right culture and strategy in place, and making use of the software tools out there, your high-growth company can continue to thrive.
About the author
Sreelesh Pillai is the General Manager, Freshworks Australia