Hiring rates are dropping, but competition for talent remains high. LinkedIn offers tips for employers to navigate 'uncertain climate'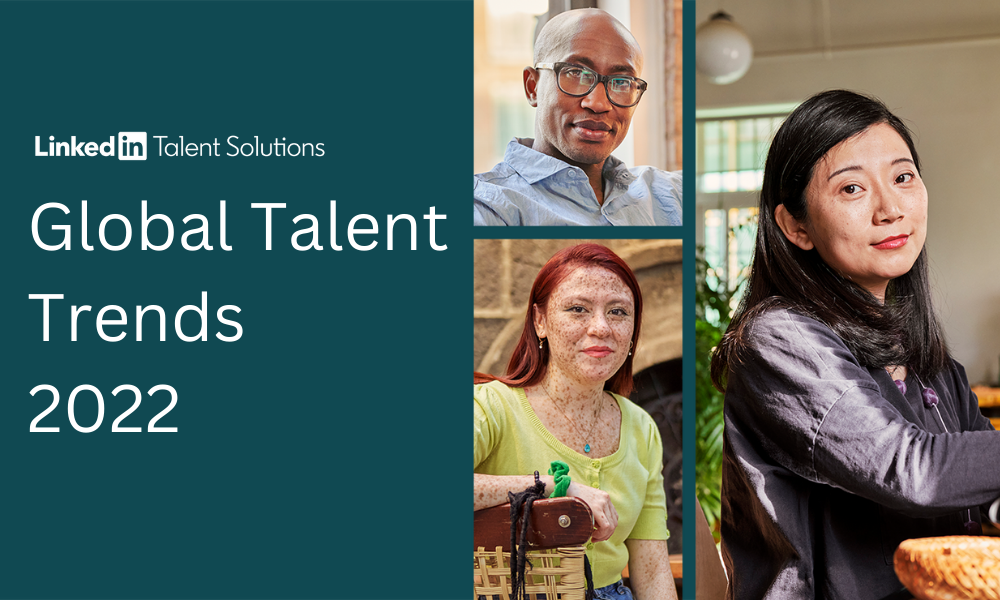 This article was produced in partnership with LinkedIn
The APAC region has seen a slower pace of economic growth this year, and as we go full swing into post-pandemic recovery, hiring rates are also easing off.
LinkedIn has released its latest Global Talent Trends report, where it found that every global region has seen hiring rates drop from September 2021 to September 2022. India saw the largest drop-off in this period with -18%, while Singapore came in fifth with a -14% decline.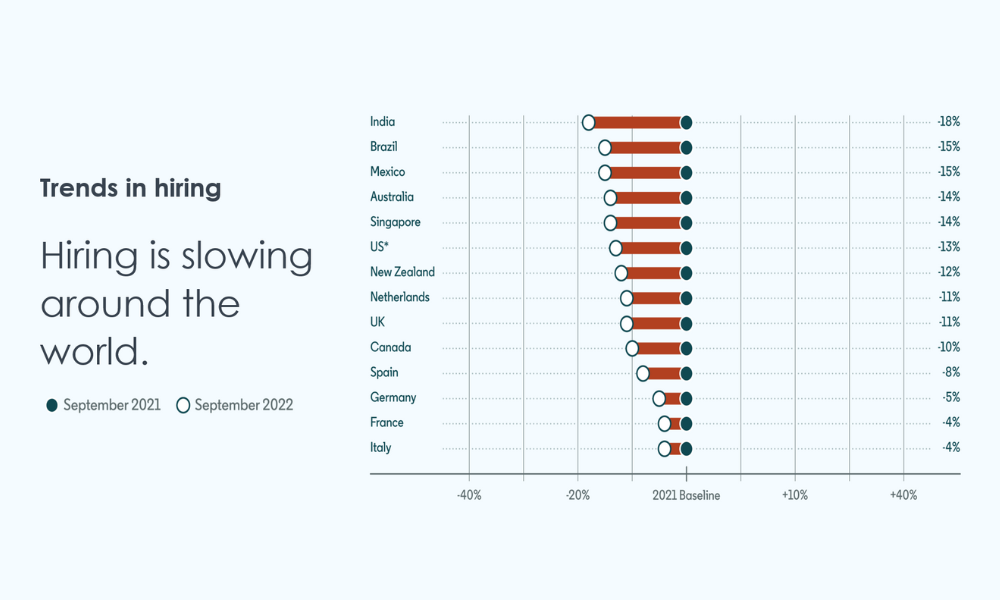 According to LinkedIn Head Economist Pei Ying Chua, the "uncertain economic climate" means we can expect to see ongoing deceleration in hiring throughout the coming year. However, she notes that unemployment rates have remained low, and so employers will need to stay on top of their game when it comes to their employee value proposition.
"The labour market in APAC remains tight," Chua says.
"As a result, in the coming year, it's predicted that competition for talent with in-demand skills will remain fierce. In fact, LinkedIn data shows that skill sets for jobs have changed by around 25% since 2015 and is expected to reach 40% by 2025."
To stay resilient in the face of this change, Chua says that companies need to invest significantly into upskilling and reskilling their employees. They should also look at increasing opportunities for internal mobility, as data shows that companies who excel at this are able to retain their employees for 5.4 years on average – twice if companies who struggle with it.
When it comes to workforce confidence, the Global Talent Trends report revealed that employees are concerned about the ongoing economic downturn.
Workforce Confidence Index Survey respondents said that their ability to improve their financial situation has decreased in the last six months or has remained low. For employers, handling these concerns is vital to alleviating stress, mental strain, and its impacts on work performance.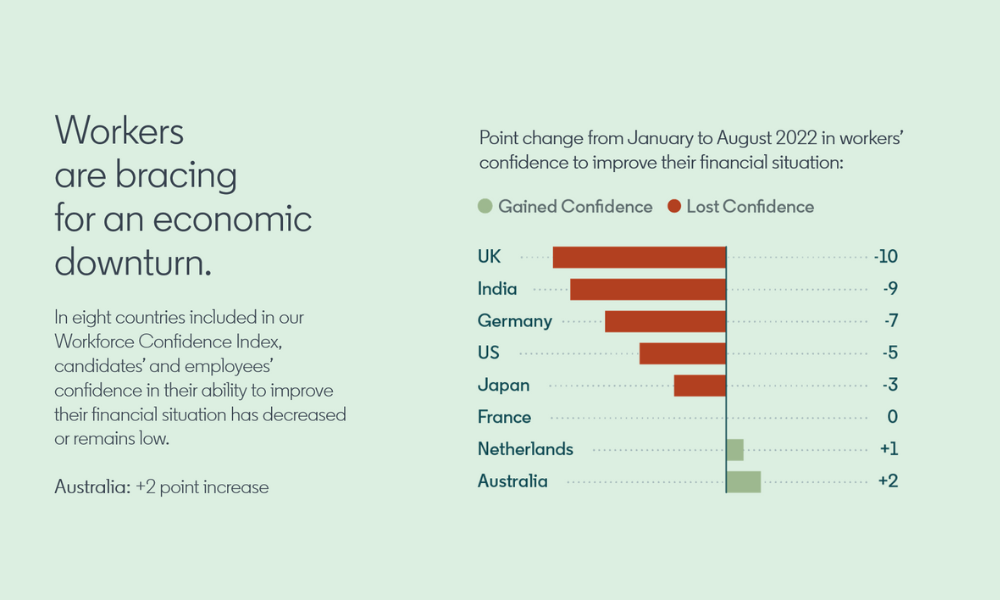 "You can't eliminate uncertainty, but you can do your best to mitigate it for your employees," Principal Economist Guy Berger says.
"Consider relatively low-cost, high-value benefits that you might have overlooked before. And don't underestimate the calm that can follow when you reassure employees that you hear them, and that tough times aren't forever."
Finally, the report examined the top values, needs and priorities for employees and candidates. In Australia, flexibility has become the biggest priority – it saw an increase 10% since August 2021 and has overtaken factors such as compensation.
"Companies that offered flexibility to their employees post the pandemic, reinforced that an employee-centred approach demonstrated that leadership value how their employees are feeling, and they have individual needs to do their best work," APAC Director of Talent Aquisition Emily Atkins says.
Given the uncertain economic climate, it is not surprising that job security has also seen a strong rise over the last year. The number of employees wanting to make internal moves have also increased, suggesting that career growth and new opportunities are now key to talent retention.
"We know people want to learn and grow at work, regardless of economic and market conditions," Vice President of Talent Development Linda Jingfang Cai comments.
"Just as businesses need new skills, employees need to discover their career possibilities and change, too."